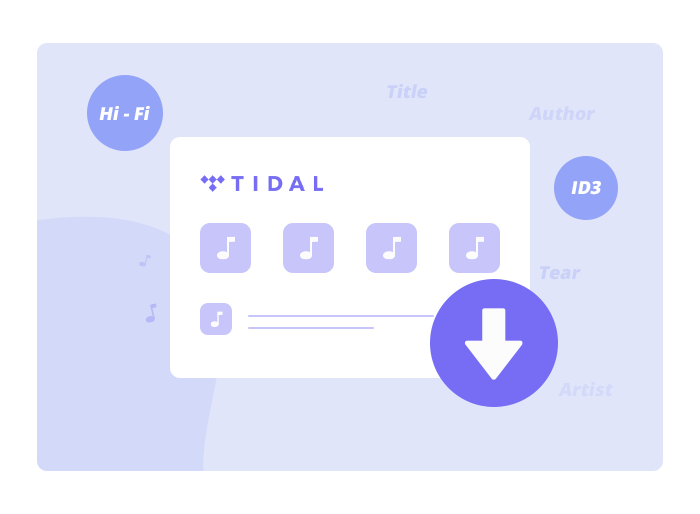 Tidabie is employed in losslessly downloading songs, albums, and playlists from Tidal Music to a local computer with the original Hi-Fi audio quality. Tidal Free and HiFi plans are feasible to extract songs. Astonishingly, it removes the ads when downloading songs with Tidal free.
Downloading Tidal tracks with complete ID3 tags (title, album, artist, artwork, track number, disc number, year, etc.) basically eliminates the subsequent barriers of the playback. After customizing the output file name, output folder, and organized manner, you can quickly locate the downloaded playlist for the playback anytime.
Streaming music like Tidal always imposes a restraint on the downloading songs regardless of the types of subscriptions. Moreover, a continual subscription is necessary if you refuse being deprived of the music service.
Tidabie helps you get rid of the limitations after converting songs from Tidal to MP3, AAC, WAV, FLAC, AIFF, and ALAC formats. The multiple formats play significant roles in case you want the Tidal Music playback via any common media players. The compatible and unencrypted music tracks bring you a private music library perpetually.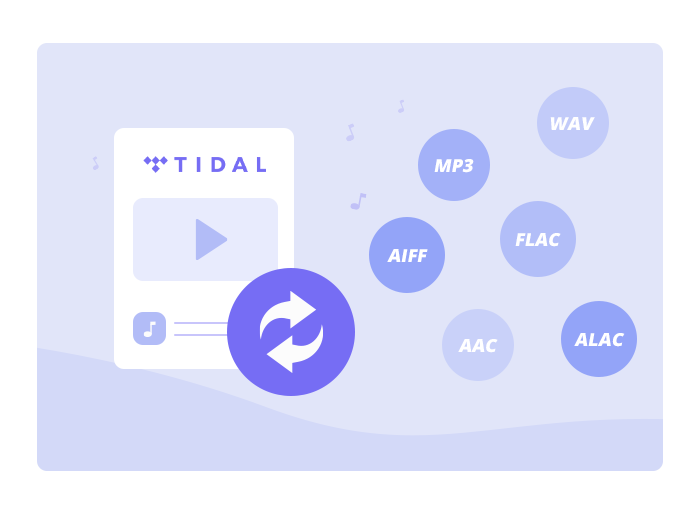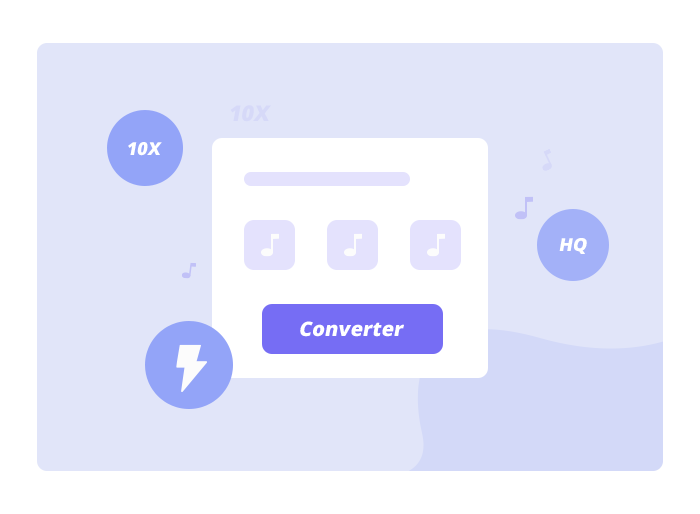 Tidabie team manifests dedicated effort to keeping pace with the growth of the continuously enhanced technology. The 10X faster conversion speed is an important part of our achievement. Without losing the audio quality, it enables you to download songs in less time.
Tidabie is embraced by more and more users around the world considering its distinguished design. You can make an entry into the Tidal Music library and then initiate the conversion directly without the extra installation of the Tidal Music app.
Considering the development of variable portable devices has amplified the demand for music, streaming music service is blossoming. Music can not be absent from our lives when taking a nap, traveling on the subway, participating in a party, etc. Under the engagement of Tidabie, you can enjoy the free playback anywhere and anytime even without a network.
The converted Tidal songs can be compatible with reams of portable devices, such as MP3 players, phones, tablets, game devices, wearing devices, and other portable devices. In addition, it leads you to smoothly import any Tidal music or playlist to DJ programs, common media players, USB flash drives, SD cards, other streaming music platforms, etc.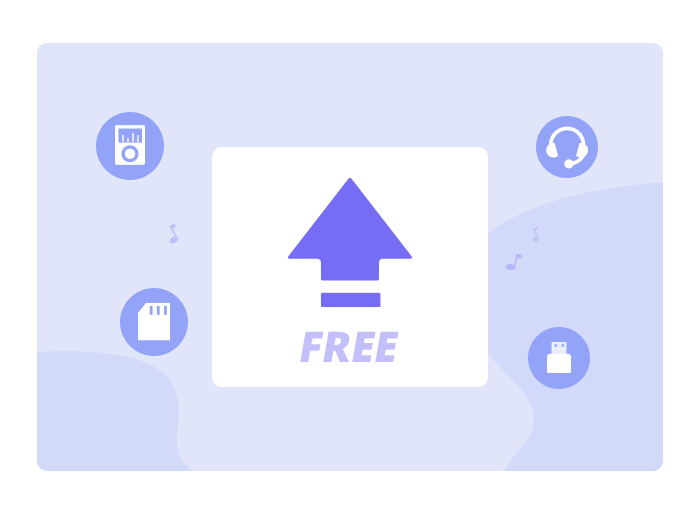 Screenshots of Tidabie Tidal Music Converter