Offline Mix Tidal Music on Serato DJ Pro (Lite)
---
You may have this familiar. On your macOS 10.15 Catalina, macOS 11 Big Sur & macOS 12 Monterey, it will take a longer time to initiate the Tidal Music application in Serato DJ Pro & Serato DJ Lite. This is likely due to the streaming music library having not finished rebuilding/indexing your full library yet. Instead of letting things remain in a place you're not happy with, you can turn to another way that you will accept more than you deserve. Serato DJ supports reading audio files outside of Serato. While the imported files aren't actually saved inside the software but should be offline stored on the computer or the mobile phone. So if you can download Tidal Music to the offline store on the computer, and import the Tidal Music downloads to Serato DJ offline mixing, you won't run into music load or sync issues anymore. Moreover, this way will bring you a chance to organize all music files into a tidy library, thus giving your Serato DJ Tidal Music mixing a breeze.
But what is the way to download Tidal Music to the location on your computer? You've probably heard that Tidal Music can only download as caches within the app for offline listening. You won't be able to download Tidal Music to the computer, nor to save Tidal Music as audio files. Tidabie Tidal Music Converter takes good care of Tidal Music, in a means to convert Tidal Music to plain audio files and locally download Tidal Music onto the computer. Tidabie gives Tidal Free and Tidal HiFi users permission to convert Tidal Music in various audio formats, including MP3, AAC, AIFF, WAV, ALAC and FLAC. You can be unafraid of losing the HiFi sound quality since this won't happen to Tidabie Tidal Music Converter which used advanced technology to retain Tidal Music's original quality and ID3 tags. Now, let's have a look at the guidance of downloading Tidal Music to the computer.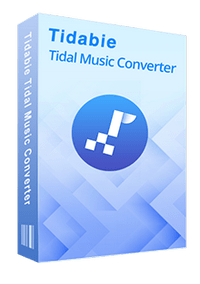 Tidabie Tidal Music Converter
Download Tidal music to the computer.

Convert Tidal tracks to MP3, AAC, WAV, FLAC, ALAC, and AIFF formats.

Keep Hi-Fi audio quality.

Retain ID3 tags after conversion.

Free updates & technical support.
STEP 1 Run Tidabie Tidal Music Converter on your computer. And you can find the entrance to Tidal Music Web Player on the front page. Click on it and you need to log in with your Tidal Music account to access the Tidal Music library. It is worth noting that you can log in with either your Tidal Free or Tidal HiFi account. And the output sound quality will consist of the sound level that the plan offers.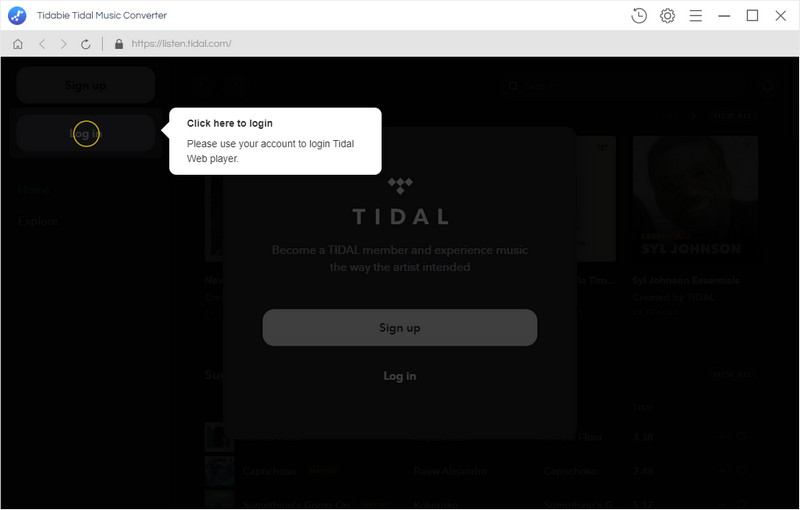 STEP 2 Then please go the 'Settings' menu in the upper right corner labeled by a gear icon. Here, all the output formats are fully compatible with Serato DJ. So you can pick the one you prefer. If you are a Tidal HiFi user, we will suggest you choose FLAC as the original codec. Especially, you need to customize the output folder where is to put all the downloaded Tidal Music after the whole conversion process is finished.
Output Format: Auto, MP3, AAC, WAV, FLAC, AIFF, ALAC
Bit Rate: 320kbps, 256kbps, 192kbps, 128kbps
Sample Rate: 44.1KHz, 48KHz, 96KHz, 192KHz
Output File Name: Track Number, Title, Artist, Album, Playlist Index, Year
Output Organized (way): None, Artist, Album, Artist/Album, Album/Artist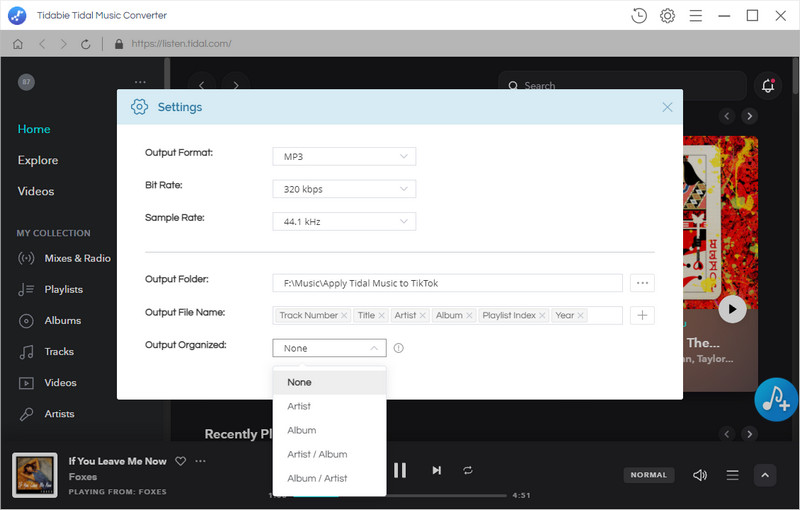 STEP 3 Go next, turn back to the music choice. Open any Tidal playlist that you would like to download for a mixing edition. And tap the floating 'Add to list' button on the bottom right corner. Tidabie will then read the songs in that playlist and put them all in the conversion panel.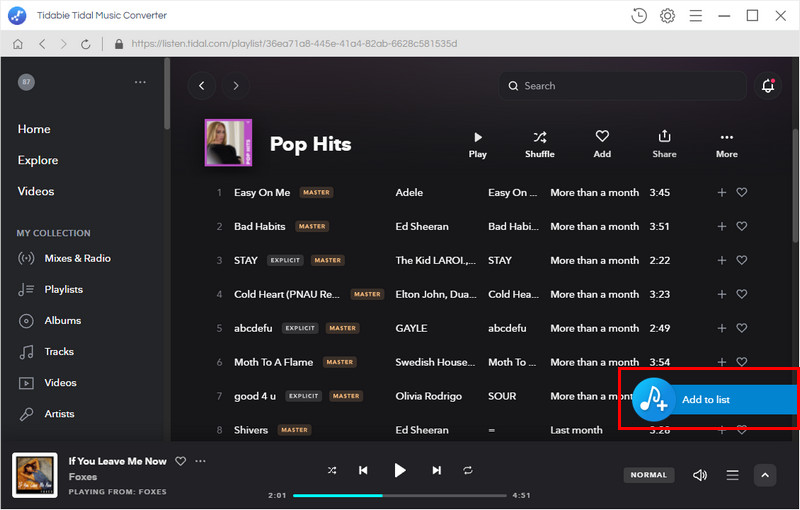 On the conversion panel, you can select the songs individually or select the whole playlist to convert. After the selection, you can tap on the 'Save to list' button when Tidabie will put the selected songs on the task list.
You then turn back to the music contents, again go with the step to put the playlists to the conversion panel and make a specific song's selection. After you get all your needed songs selected, you can tap the task list to view all you have selected. And finally, click on the 'Convert' button to proceed.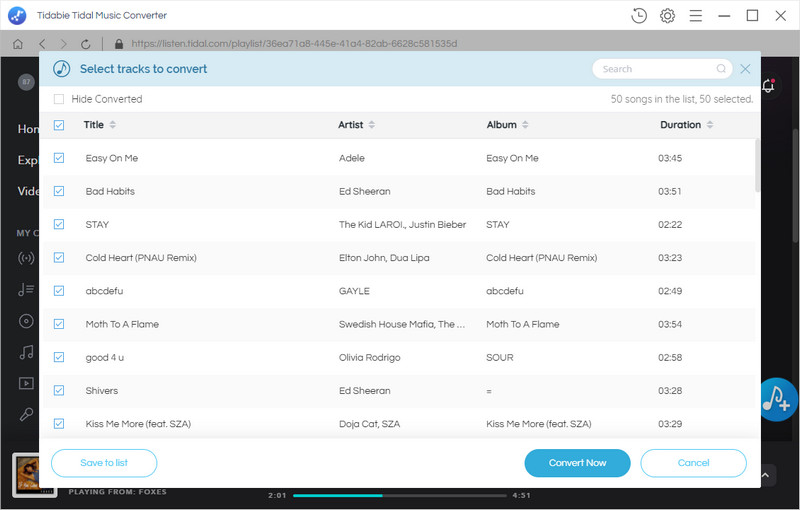 STEP 4 Following is to wait until the conversion is complete. Tidabie performs a 10X faster conversion speed to shorten your waiting time. And you can tap on the 'Abort' button to stop the process if you have wrongly operated.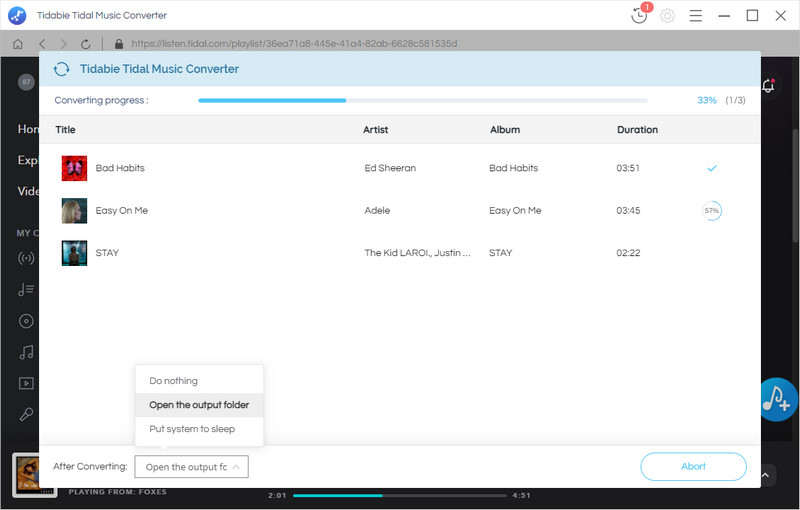 At last, you can find all the Tidal downloads in the custom-made output folder. All Tidal Music from now on is decrypted with file security.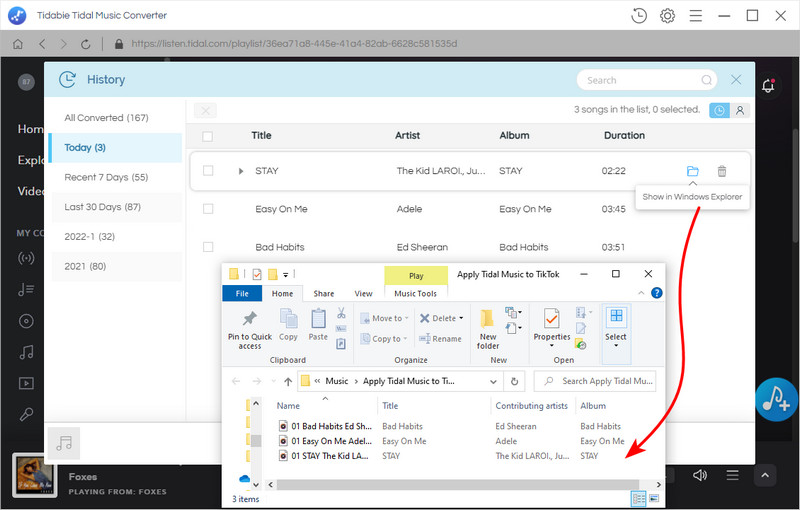 Now, the rest you need to do is to upload all the Tidal Music downloads from the computer to your Serato DJ Pro or Serato DJ Lite. And to make it, the steps are also easy to do. Like most music managers, you can one-click drag and drop the Tidal Music to Serato DJ. And the easiest way to upload music from the computer into the Serato DJ library is to use the Files button.
1. Click on the Files button in the middle to open the files panel. On the left, there will display the locations to your computer hard drive. You then just navigate to the output folder that actually saves the Tidal Music downloads.
2. You can choose to drag the folder or files and drop them to the Serato DJ Pro (Lite) Library.
End Words
There will be no network lag-time (buffering) when your music is locally stored. And this is also one of the benefits of offline mixing Tidal Music on the Serato DJ. On this point, Tidabie Tidal Music Converter brings you a chance to offline streaming and mixt high-quality FLAC! With Tidabie, you can download unlimited yet high-quality FLAC tracks from Tidal to Serato DJ. Do you prepare to be a perfect DJ? Get Tidabie Tidal Music Converter to help you achieve your dream!