Import Tidal Music/Playlists to Pioneer DJ Rekordbox for Mixing
---
Definitely, Tidal Music dominates a significant segment of the streaming music market. Tidal Music is distinct in the streaming music market for its innovation of Hi-Fi music. If you are hip to the DJ world, you may be acquainted with Pioneer DJ Rekordbox. As a comprehensive and professional DJ program, it vastly changes the life of most DJs. Moreover, Pioneer DJ Rekordbox can take your game to new heights, regardless of your DJ style. Since many professionals use it religiously, the discussion about it should be attractive.
Users who are fans of both Tidal Music and Rekordbox should check this article carefully. Because you will get the best guide on how to mix Tidal Music with Pioneer DJ Rekordbox. Let's follow this post to establish an innovative link between Tidal Music and Pioneer DJ Rekordbox.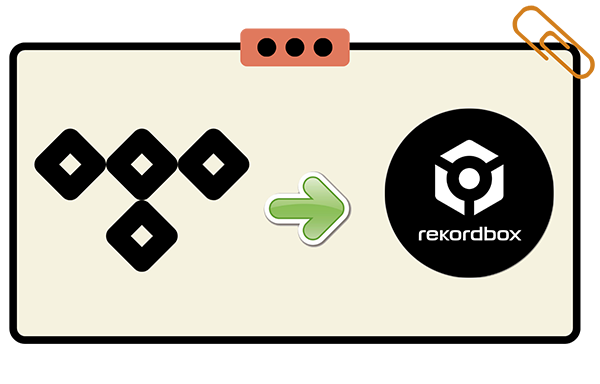 Pioneer DJ Rekordbox enables users to organize their music tracks and playlists and export these songs to an external drive. Also, it extends the Pioneer controller with a host of functions to mix music technically before stepping onto the stage.
With Pioneer DJ Rekordbox, you can use the local collections and playlists for mixing and you can establish links with some streaming sources as well. Music libraries of iTunes, Tidal, SoundCloud, Beatport, and Beatsource are accessible on Pioneer DJ Rekordbox directly. If you are a Tidal Music subscriber, you can easily refer to the following steps to mix Tidal Music on Rekordbox.
🔺 Tips: To stream Tidal Music on Rekordbox for mixing, a stable network connection is necessary. If you want to mix Tidal Music tracks offline, you can skip to the next method.
Step 1: Open Pioneer DJ Rekordbox
Start Pioneer DJ Rekordbox on your computer, then go to the left menu panel. To import Tidal Music collections and playlists, navigate to "TIDAL" and click "Log in".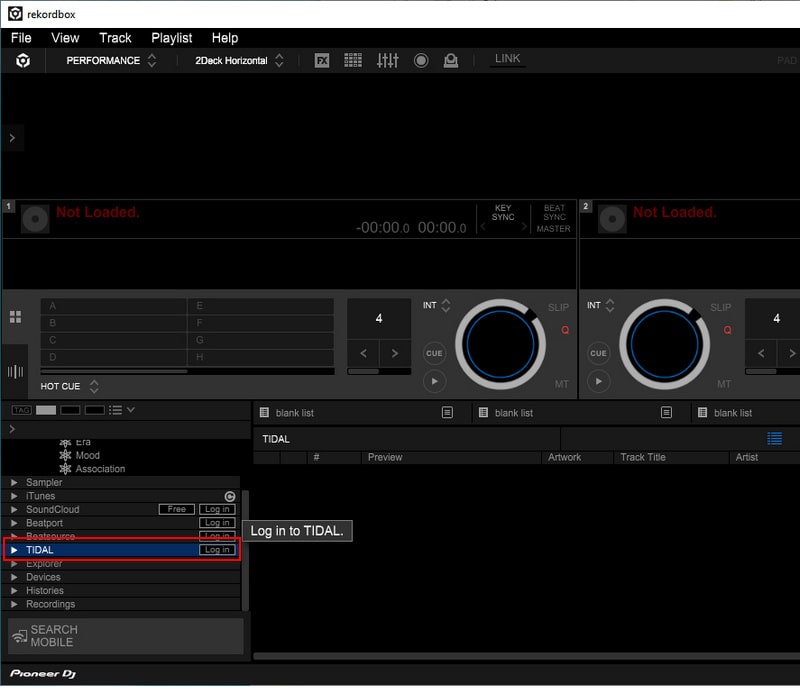 Step 2: Log in to Tidal Music on Rekordbox
A window pops up in the default website browser. From this page, you are required to log in to Tidal Music. Enter your account and log in. Then a prompt appears at the top. You should not ignore this page. Click the "Open Pick an app" button.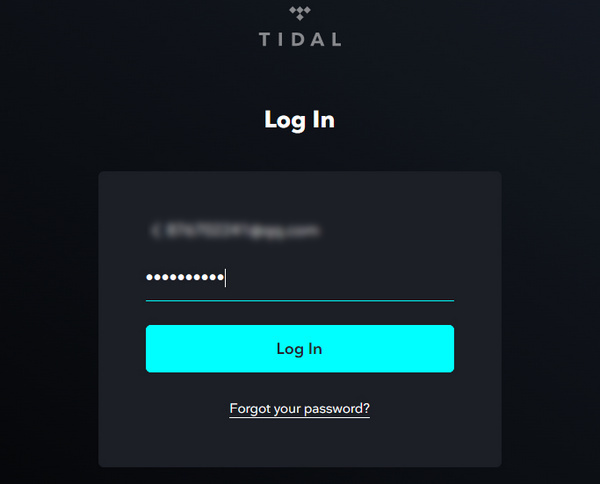 Step 3: Load Tidal Music Library on Rekordbox
You will be asked "How do you want to open this". Select "rekordbox program file" among several options. Then Rekordbox will start loading the Tidal Music library.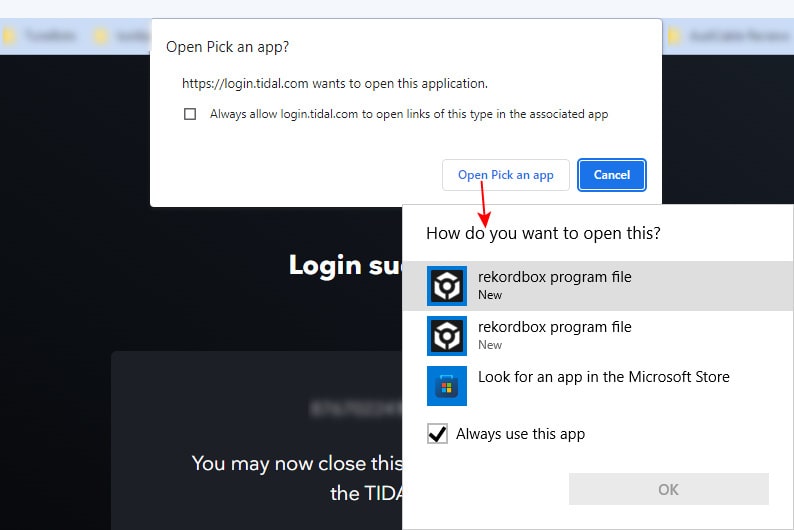 Step 4: Use Tidal Music for Mixing on Rekordbox
After loading, four options will be available to import your desired Tidal Music tracks. They are "Search Tracks, My Collection, Genres, and Moods" respectively. It's convenient to find any track by searching. Meanwhile, you will find your collected tracks, playlists, albums, and artists in My Collection. You are supported to mix Tidal Music tracks on Rekordbox simply with such a function.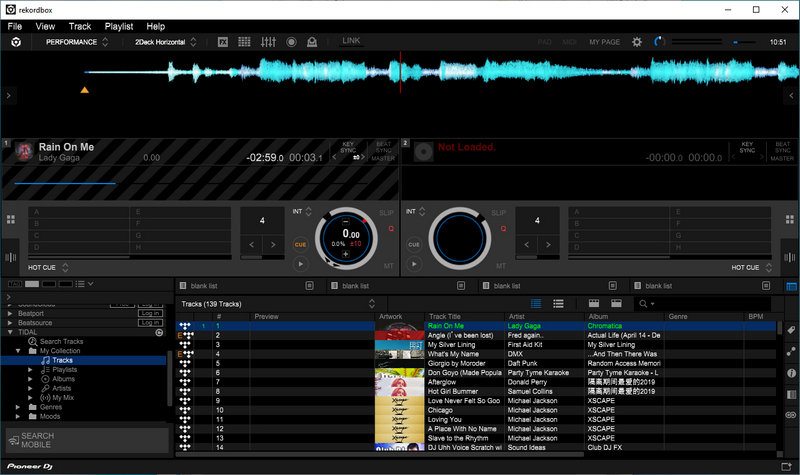 ---
It's inadmissible to use Tidal Music tracks on Pioneer DJ Rekordbox when the network connection is stopped. To be exceptive, you can download songs, albums, and playlists from Tidal Music offline.
However, another obstruction appears in your path to mix Tidal Music soon after. The downloaded songs from any streaming music source could not be playable and accessible with other apps. Therefore, a professional music tool, Tidabie Tidal Music Converter, finds another way to reassure you.
This Tidabie Tidal Music Converter is employed in downloading and converting Tidal Music tracks into common formats in case you have additional uses for Tidal songs. You are not restricted to the encoded music with the assistance of this Tidal Music Converter. Though a host of features of this Tidabie Tidal Music Converter can be helpful, I want to list some main functions for your imminent needs.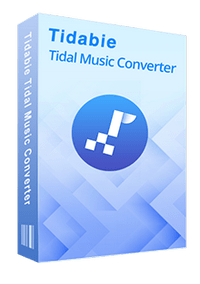 Tidabie Tidal Music Converter
Download Tidal songs/albums/playlists/podcasts locally.

Convert Tidal tracks to MP3/AAC/WAV/FLAC/AIFF/ALAC.

Preserve HiFi/Master audio quality and ID3 tags.

10x download speed & batch download multiple playlists.

Offer tools of Format Converter, Tag Edit, etc.

Enjoy Tidal music on WMP and other music players.

Keep Tidal downloads forever after the subscription ends.
Video Tutorial: Offline Mix Tidal Music with Pioneer DJ Rekordbox
Step 1: Open Tidabie Tidal Music Converter
We plan to download Tidal songs to local files with Tidabie Tidal Music Converter firstly. Then import these downloaded Tidal songs to Pioneer DJ Rekordbox for mixing offline. Download and install Tidabie Tidal Music Converter then launch it. On the homepage, click on the download mode you prefer. The app mode needs the TIDAL app to work but can keep Master quality at 1x or 5x the speed, while the web player mode does not require the app and can save HiFi audio quality at up to 10x fast speed. Then log in to Tidal to get access to the Tidal Music library directly.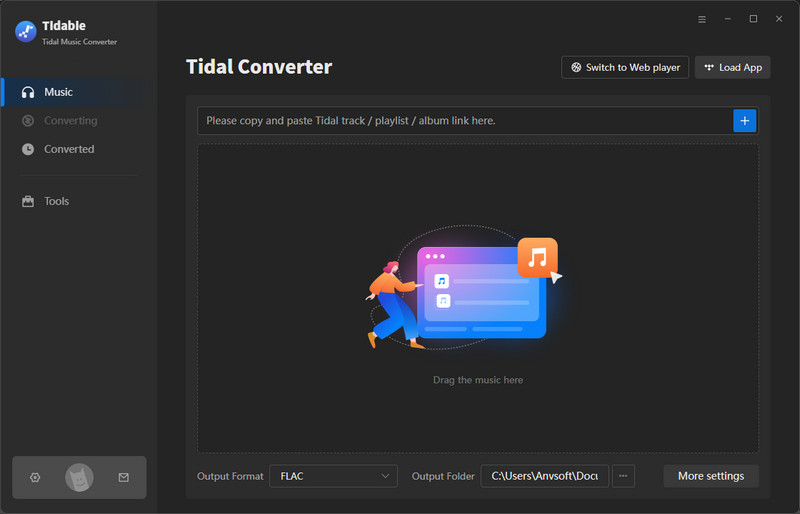 Step 2: Change the Output Settings of Tidal Music
Click on the "Settings" button in the bottom left, then you will see a setting interface. Various options can be modified, such as Output Format, Bit Rate, Sample Rate, Output Folder, Output File Name, and Output Organized.
You should notice that MP3, AAC, FLAC, WAV, AIFF, and ALAC formats are compatible with Pioneer DJ Rekordbox. As a result, you can choose any output format. If you prefer high-quality Tidal music, choose WAV, FLAC, AIFF, or ALAC as the output format. Otherwise, set "Auto" in the output format setting to ensure the original export of the output format and audio quality.
If you want to download songs in the same order as the playlist, select "Playlist Index" in the Output File Name setting, and set "Playlist" in the Output Organized setting.
Conversion Mode: Intelligent Mode, Tidal Record/Web Download, YouTube Download
Output Format: Auto, MP3, AAC, WAV, FLAC, AIFF, ALAC
Bit Rate: 320kbps, 256kbps, 192kbps, 128kbps
Sample Rate: 44.1KHz, 48KHz, 96KHz, 192KHz
Output File Name: Track Number, Title, Artist, Album, Playlist Index, Year
Output Organized (way): None, Playlist, Artist, Album, Artist/Album, Album/Artist, Playlist/Artist, Playlist/Album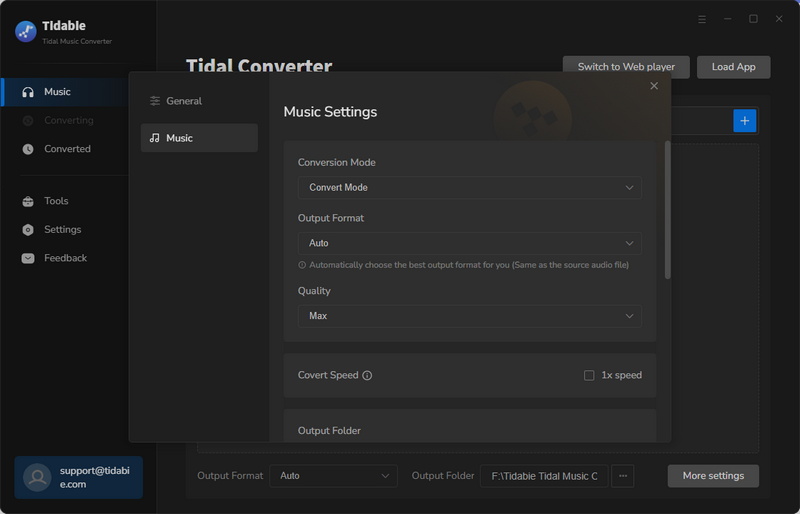 Step 3: Batch Download Tidal Music Playlists
Browsing for a wanted Tidal Music playlist on Tidal. Drag and drop your target track/album/playlist right into Tidabie if you are using the app mode. If you use the web player mode, after opening this playlist, the "Click to add" button in the lower right is available. Click it. Soon after, Tidabie will load the songs from the playlist for a selection. When the selection of desired songs is finished, click on "Add".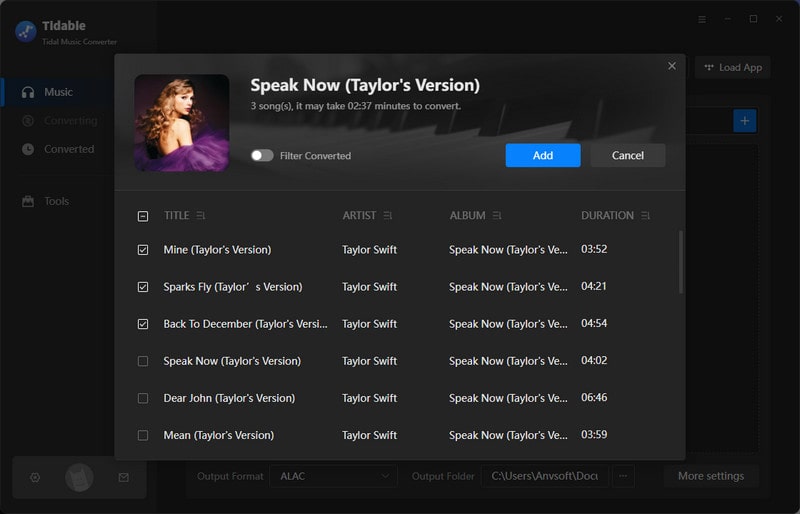 Step 4: Start Downloading Tidal Music Playlists
If you only want to download the selected songs this time, click "Convert" to generate an imminent conversion.
If you prefer to collect all desired songs other than convert them at once, simply repeat the previous step. You can implement the batch conversion after the collection of all preferred songs.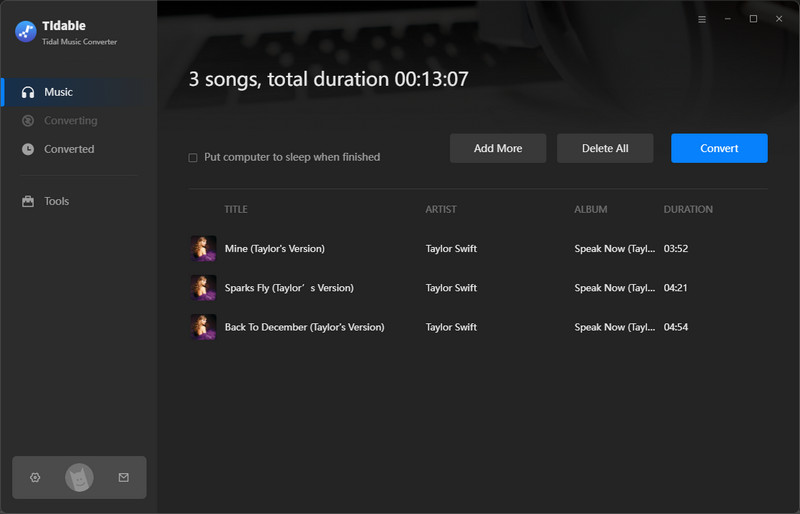 Step 5: Import Tidal Music Playlists to Rekordbox for Mixing
The completion of the conversion is a herald of using Tidal Music playlists for mixing on Rekordbox. The converted Tidal songs will be saved to the local PC in the output folder. You can go to the "Converted" tab to check your download history. We open Rekordbox, then go to "Explorer" on the left catalog. Navigate to the output folder of the Tidal songs, then you can freely use the Tidal Music playlists via Rekordbox for mixing. There is no obstruction in your path even mixing without a network.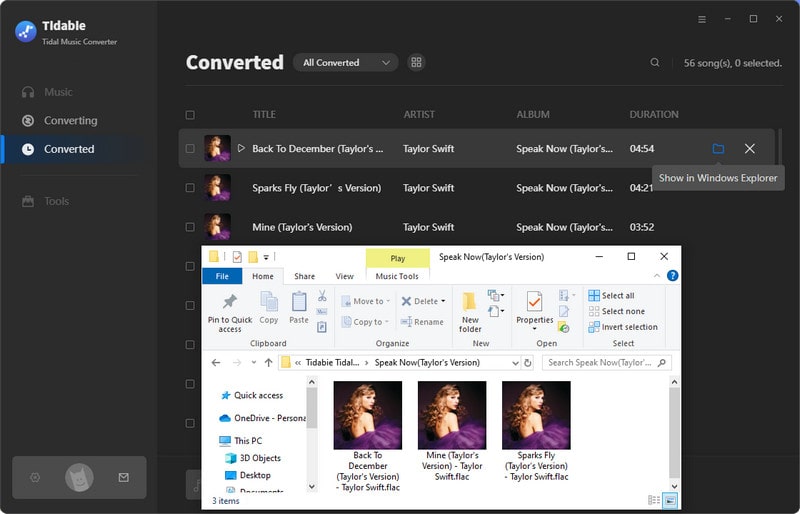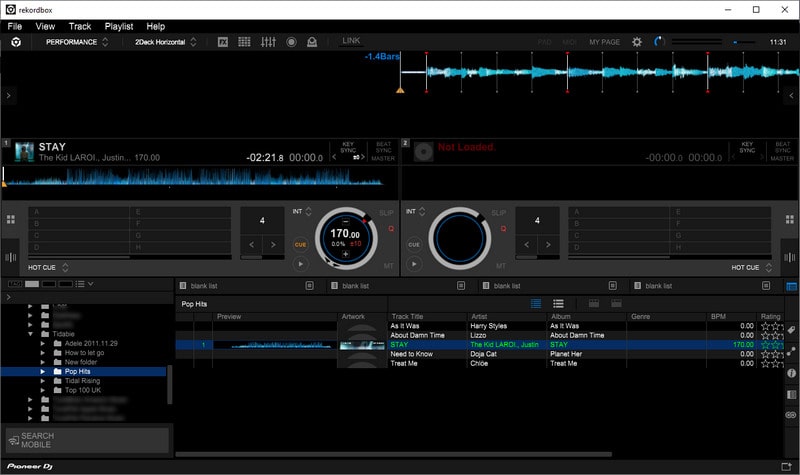 ---
The End ~
According to the solutions in this article, you can stream Tidal Music on Rekordbox or import local Tidal Music playlists to Rekordbox. Combining all advantages and disadvantages, I favor the second method over the first method. It's more convenient to mix Tidal Music offline under kinds of circumstances. Tidabie Tidal Music Converter is essentially functional downloading Tidal music, albums and playlists to the local files in MP3/AAC/FLAC/WAV/AIFF/ALAC formats.
Besides helping me import Tidal songs into Pioneer DJ Rekordbox, likewise, it allows me to easily import Tidal songs into various other DJ programs, such as Traktor DJ, Virtual DJ, Serato DJ, etc. In addition, I can transfer the download Tidal songs to an SD card, USB flash drive, cellphone, and other portable devices for offline listening without limitation.