How to Use Tidal Music to DJ Software and Apps
---
If you are looking forward to mixing up your music library, then you can try with some music-editing tools, DJ software or apps. For people, you can simply add your own music to the platforms, and then go for some unique remixes as you like. For some professional DJ apps, they also support to mix music from the streaming platform, like Tidal, Beatport LINK, Beatsource LINK, and SoundCloud Go+. In term of audio quality, Tidal Music has profoundly impressed people. So here in this article, let's take a look at the methods you can use Tidal Music to the DJ software and apps. There have guidances from the official website and we also come up with an effectively workable method to use Tidal Music to all DJ apps, thus letting you equally time saving and expense cutdown.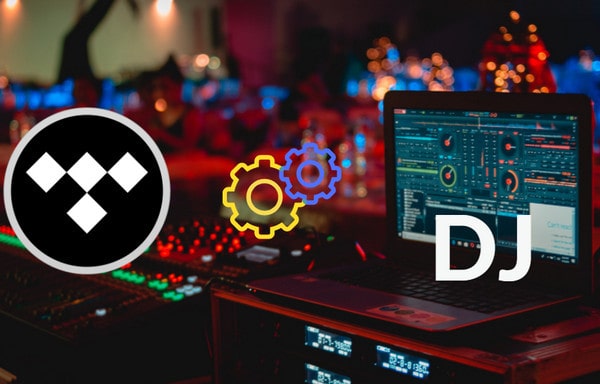 1. Online Stream Tidal Musin within DJ Software and Apps
To work Tidal Music with the DJ software, you can actually visit the official website, where you can find some brief introduction on how 2 integrated apps work for the djing purpose. In most, Tidal streaming service is built in to the DJ software's user interface, thus audiophile can easily access to 80 million tracks from Tidal. It is quite easy to build a connection to the DJ editors and work out your own mixes.
①🔥 Algoriddim djay
Algoriddim djay, one of the hottest DJ apps around all important DJ softwares, does a good job in linking itself to Tidal's music tracks. On djay's intuitive interface, you can sign up and sign in to a Tidal account, and then fully access to the 80 million songs on Tidal. In addition, Algoriddim djay can handle visual djing, so you can also access to your Tidal's over 250,000 music videos. But if you are expected to a better audio quality edits of tracks, a Tidal Free or HiFi account is necessary and possible for you to stream uncompressed higher quality audio files.
②🔥 Serato DJ
Tidal is integrated in both Serato DJ Lite and Serato DJ Pro apps. You need at least a Tidal Pro account to access the music. Of cource, if you are a Tidal Hifi subscriber, you can enjoy higher quality audio files with Serato. With the Tidal logo showing in the left-hand column next to your music libraries, you can simply click into the logo and log in to your Tidal account via the web player, thus streaming Tidal's vast library of music. You can simply search Tidal's 80 million tracks within Serato DJ pro apps. If you have created playlists on your Tidal before, then the playlists will be synchronized and shown in Serato for an easier explore as well. It will be a wonderful experience more if download your Tidal app to easily create your own playlist or discover more new music. Also this will help Serato to do some quick search as well as basic playlist management.
③🔥 Pioneer Rekordbox
Rekordbox is able to link to your Tidal account directly. After you log into your Tidal account inside Rekordbox, then you can effortlessly stream music from all your tidal playlists, albums and tracks. It is super easy to browse all Tidal collections and genres. Then you can mix with the file from Tidal or the Rekordbox library. You can even choose whether you want to play TIDAL songs in AAC format or the high-quality FLAC file type (HiFi membership required). But you can only stream Tidal music in a Performance mode. Tidal tracks find no way to edit or export as audio files via this dj app.
---
2. Download Tidal Music to Offline and Add to DJ Software and Apps
As we know that, DJs still set tough limits to fully edit and mix the Tidal Music when you are integrated to the service. However, if you add your own music to DJ apps, things change. You will gain more freedom to edit the songs to your own tracks in any mode. If there is possible to convert and download Tidal Music to your own pocket, you will gain more options to mix Tidal Music with more features from the DJ apps. Here the second way we would like to introduce you is to download Tidal Music offline of the platform, saving as your own music on a computer. Further you can freely edit, tailor and mix Tidal Music like you do to your own personal audio file. You will be able to import these Tidal Music playlists or songs to any DJ app for free.
The tool we will work with is Tidabie Tidal Music Converter. Tidabie is a music converter special for Tidal music lovers. With Tidal Music Converter, you can simply convert and download songs or playlists from Tidal Web Player, without necessity to installing Tidal app for component at all. Audio quality will come out as the same to HIFI level. Most importantly, Tidal Music will be placed to your computer local path. An outstanding speed is up to 10plus when you intensively convert playlists at a time.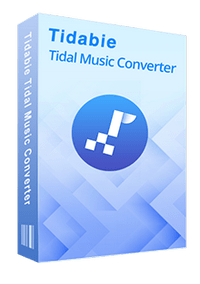 Tidabie Tidal Music Converter
Support Tidal Free and Tidal HiFi users.

Download Tidal music to the computer.

Convert Tidal Music to MP3/AAC/WAV/FLAC/AIFF/ALAC.

Keep up to Hi-Fi audio quality.

10X faster speed; Retain ID3 tags after conversion.

Free updates & technical support.
STEP 1 Get one Tidabie Tidal Music Converter on your computer. Mac, Windows users decide his or her version in according with computer operating system. After installation, run Tidabie Converter on the desktop to start for the Tidal Music downloading offline project now.
Tip: The video tutorial within Tidabie homepage can greatly help you learn how Tidal works. You can follow the steps in that video. And the article steps here might help give you some closure on how Tidabie Tidal Music Converter can do for you.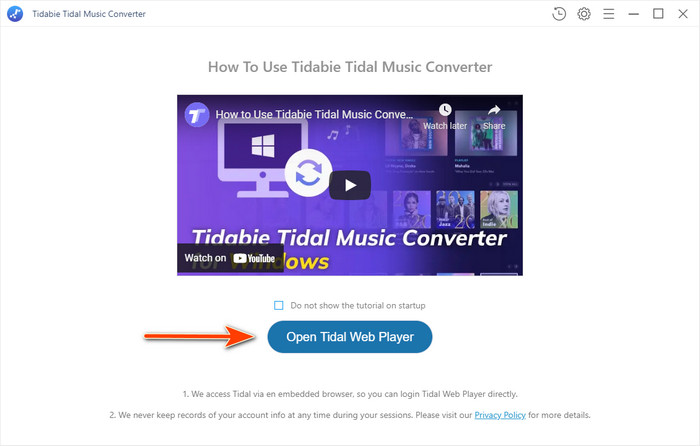 STEP 2 After you pressed the Open Web Player notice on the homepage. It will take you to Tidal web browser. Go to the 'Log In' instruction and tap on it. Then enter your Tidal account along with the password. Then Tidabie will bring you back to the Tidal library when you're signed in.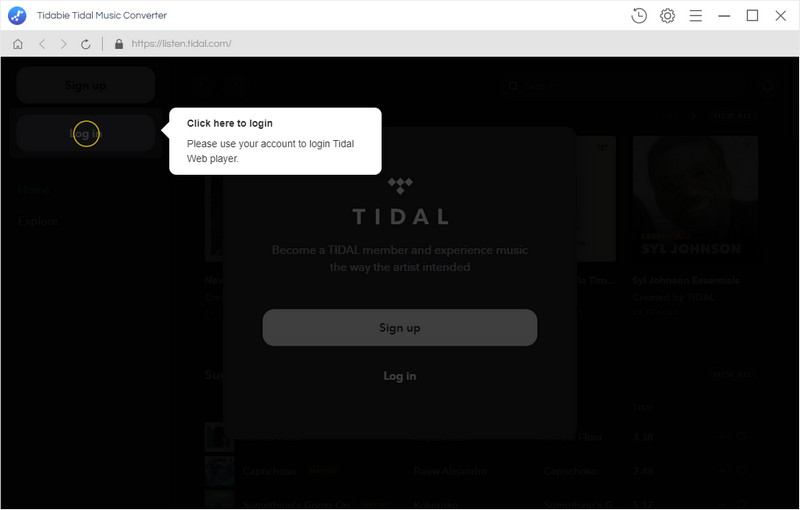 STEP 3 In order to convert the Tidal Music to a certain decrypted format, you need to do some customizations in the settings part. Go to the Settings part at the top menu. And you then select a suitable format like FLAC or WAV [LOSSLESS] format in common. You can also choose a widely-supported MP3 format if you need to download them for other purposes like syncing to your mobile phone. And then complete the rest of settings like output folder, which it is set to store the downloaded Tidal Music on computer. And you can customize the output file name by Album, Playlist or Artists as well.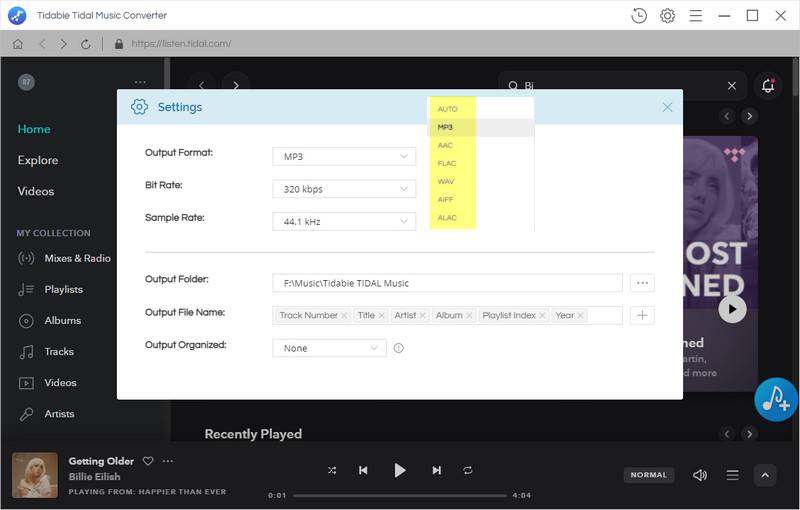 STEP 4 Now, choose your favorite playlist that you want to mix up for later. And click into it to view the songs inside this playlist. Further press the Add to list button to instruct Tidabie Converter to read the playlist. A window of the playlist songs will show out for you. You then just tick off the box next to the songs, and finally hit the Convert Now button to start the Tidal Music downloading task.
If you want songs from different playlists, you can tap on Save to list after you selected the songs in the current playlist. The selected songs will enter a wait state for conversion. You then turn back to another playlist. Go with similar clicks to choose the songs you want. And finally, open the waiting list at the top right corner and tap the Convert button to proceed.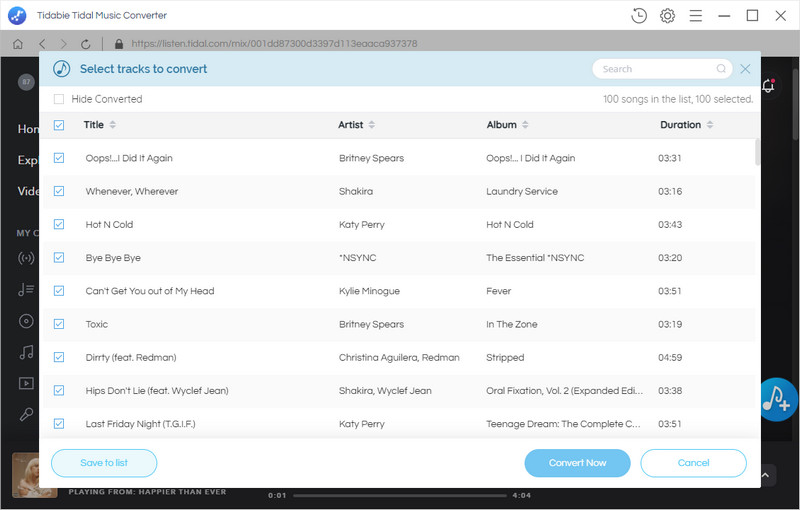 STEP 5 After conversion, all settings options took effect to the output file. You can now click on the clock icon at the top menu and check for all the converted files. If you wonder how to get to the files at local, tap on the folder icon of the track, and you will be guided to the path accordingly.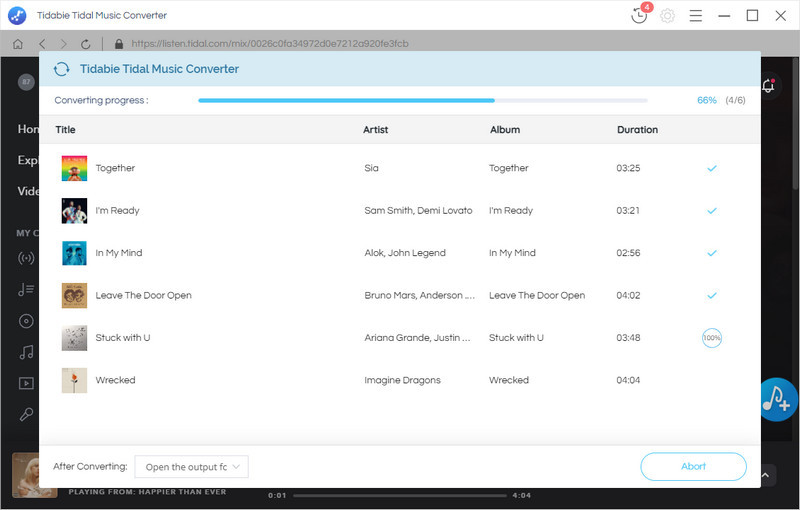 STEP 6 Alright, everything is becoming easier. You then just simply import the music to any DJ app's library. For some DJ software, you can import the downloaded Tidal Music by dragging files and folders directly from Windows Explorer (PC version) or Finder (Mac version) into the Serato DJ Lite library for example. Or you can navigate yourself in the File adding entrance within the DJ platform, where you can reach out to the Windows or Mac folders, and simply add these Tidal Music to your DJ apps for mixing or editing.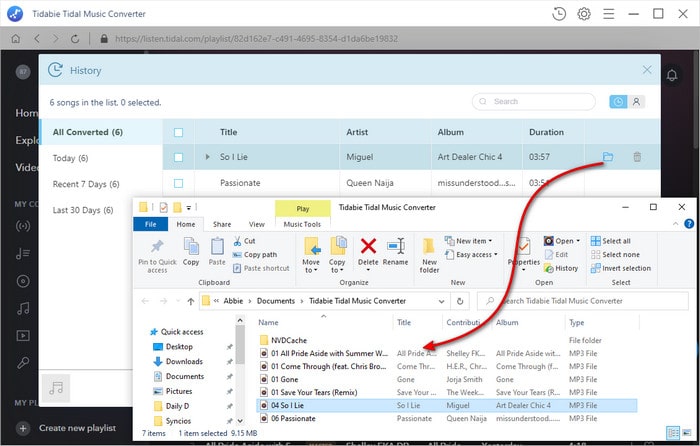 Conclusion
Ok, 2 methods we have told you in this article that you can use Tidal Music to DJ software and apps. The upside of downloading Tidal Music to offline, instead of streaming online, is to take full advantage of your Tidal Music account. Not only can you use Tidal Music to DJ apps to mix or dj with highest audio quality, but also you can transfer Tidal Music to your offline players, combine Tidal Music with playlists from Spotify or iTunes more. Even though your Tidal subscription ends, you will find all Tidal Music playable as before.