How to Stream Tidal Music on VLC Media Player
---
What is VLC Media Player? It's an open-source and multifunctional media player. During the usage of VLC Media Player, you won't be disturbed by the annoying advertisements, even if the free updates are provided by the official. You don't need to worry about whether it will work on your system or not, since it can be fully supported on different systems, like Windows, Linux, Android and iOS.
VLC has a strong capability to play almost all types of media files that you have. And that's the reason why it's increasingly gaining popularity in the streaming domain, no matter for the music streaming or the video streaming services. As you can imagine, play Tidal music on VLC Media Player will be a good choice. However, you are not allowed to play Tidal on this media player. Here we wish to help you out. Read the article to get the best way to stream Tidal music on VLC.
How to Convert and Play Tidal on VLC Media Player
You must be impressed by the high-quality music of Tidal. But for the restriction of Tidal music, the protected music tracks can't be moved to unsupported devices and also can't normally playback outside the Tidal app. So to play the Tidal songs on VLC Media Player, the first thing you should do is to convert the Tidal music and then save it on the local disk as a real audio file.
You can easily finish the task with the help of Tidabie Tidal Music Converter. Tidabie is definitely an excellent converter for Tidal subscribers. It's 100% clean and secure. You can get Tidal music in MP3, AAC, FLAC, WAV, ALAC or AIFF format by several steps requiring no additional apps, including the Tidal app. You don't need to worry about the speed. Thanks to the innovative encoding technology, you can get Tidal songs at 10X speed faster than the traditional recorders or converters.
To meet the needs of our users, we provide the feature of keeping important ID3 tags after conversion, like title, artist, album and etc. Let's get one Tidabie Tidal Music Converter and begin to convert wanted songs now. By the way, it can support both Tidal Free and Tidal Hi-Fi music.
Magic Tool - Tidabie Tidal Music Converter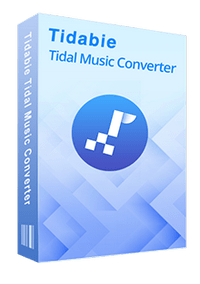 Tidabie Tidal Music Converter
Support Tidal Free and Tidal HiFi users.

Download Tidal music to the computer.

Convert Tidal to MP3/AAC/WAV/FLAC/AIFF/ALAC format.

Keep Hi-Fi audio quality.

Retain ID3 tags after conversion.

Free updates & technical support.
STEP 1 Start the Tidabie from your computer. You can see a blue Open Tidal Web Player option on the homepage. Click it to enter the next page. You will be asked to sign in to your Tidal account at first. Please make sure you have inputted the correct username and password.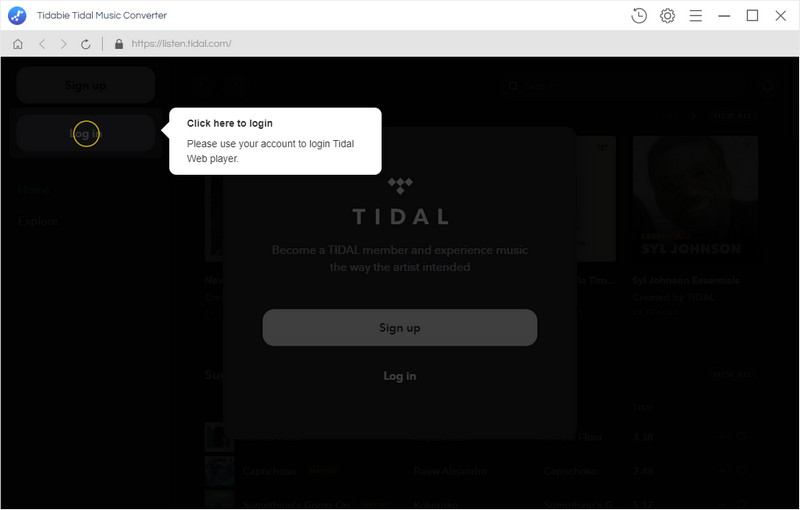 Note: Tidabie will never take any information from your Tidal account, you can use it safely.
STEP 2 After logging in to your account, go to the Settings page and it's time to customize the output settings. You can choose the MP3, AAC, FLAC, WAV, ALAC or AIFF as the output format. If you pursue higher audio quality, such as lossless quality, you can choose FLAC, WAV, ALAC or AIFF. Certainly, the actual output quality is entirely up to the original files. To find the converted items easier, you can change the save path from the default one to the special one.
If needed, you can also change the output file name, the output organized and decide what to do after converting. Everything gets ready and let's look at the next step.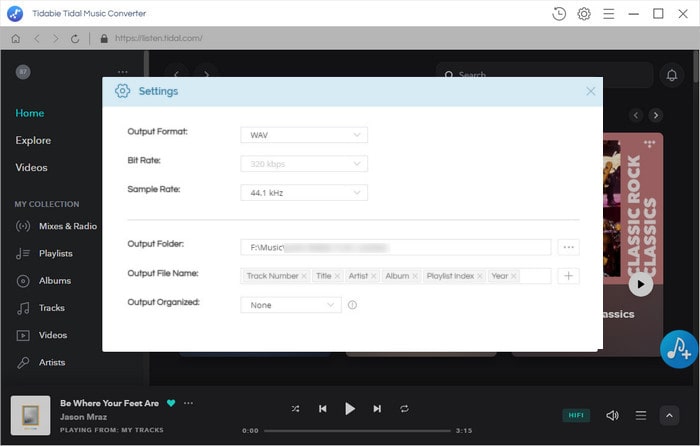 STEP 3 Open a song, playlist or album you're going to download and then play on VLC Media Player. Click to enter and you will see an Add to list button on that page. Hit on it to find a pop-up where all the songs will be loaded and listed there. Manually select the songs you need and then click on the Convert Now button.
Support for multiple playlists convert simultaneously ? Yes!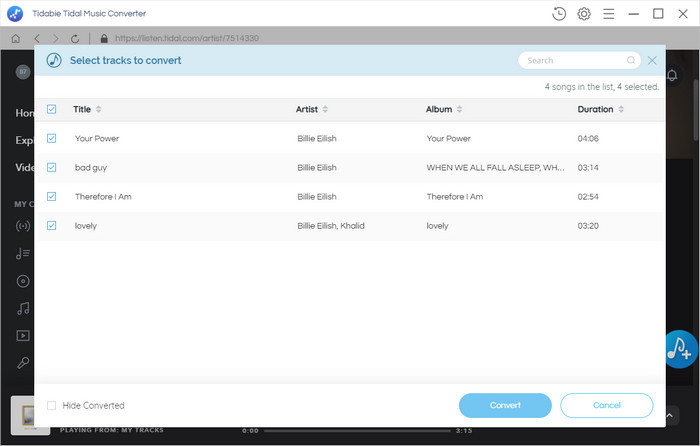 STEP 4 You can check the converted songs on the History section or on the local folder. You can see the detailed information of the song by clicking the Properties > Details option.
To play the converted Tidal music on VLC Media Player. Launch it on your computer and tap on the File option. Select Open File or Open Folder to select the target songs. You can enjoy the music now!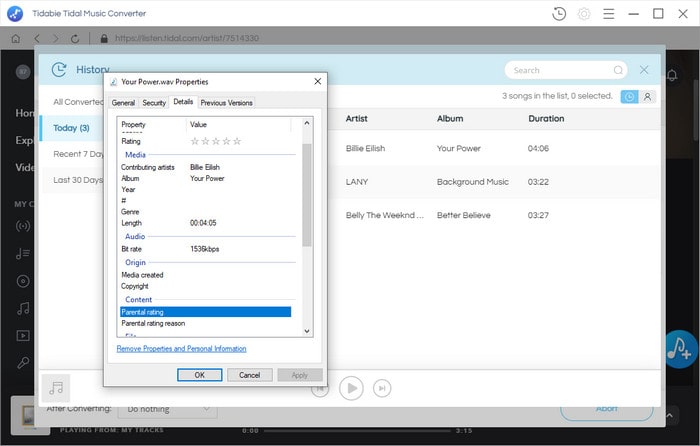 Summary
As above, Tidabie Tidal Music Converter is a well-designed and simple-to-use tool. Don't hesitate to become a member of Tidabie and then convert the Tidal songs into a plain format. In that case, play tidal through various media players will be a piece of cake, such as the VLC Media Player, the Windows Media Player and so on.
Tips You May Want to Know