Best 9 Music Players for Tidal HiFi/HiRes Audio
---
When it comes to streaming high-quality music, Tidal is undoubtedly one of the leading platforms available. With its extensive collection of lossless audio and exclusive content from top artists, it has captured the hearts of audiophiles worldwide. To fully immerse yourself in the remarkable audio experience that Tidal offers, you need a reliable audio player that can provide the best playback for your favorite tracks. Here we collect the top 9 audio players for Tidal HiFi and HiRes music that will truly enhance your listening sessions. Let's have a look.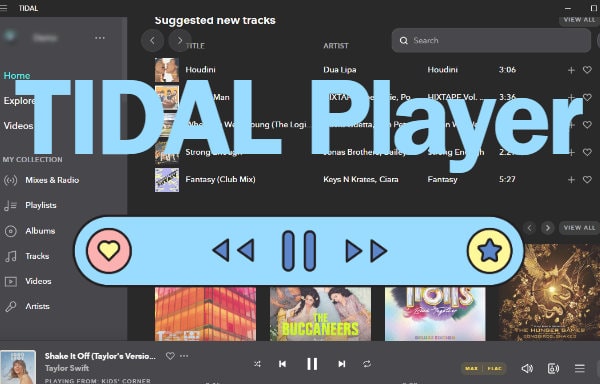 Compatibility: Windows 10 and above, MacOS X 10.13 or later
Audirvāna Studio is a software application that allows you to enjoy streaming music and local music with the best playback sound quality from a Windows or Mac computer. The result of uncompromised technical choices, exceptional sound quality, user-friendly interface, and 10 years of continuing improvement, the program is highly regarded among audiophiles.
Its robust functionality, integration with the TIDAL music streaming service, and customization options make it a popular choice for Tidal Hi-Fi and Hi-Res music enthusiasts. It supports various formats, including FLAC and MQA, and offers advanced features such as upsampling and customizable EQ settings. The users need just to open the program and establish a TIDAL connection, they can stream Tidal high-quality music with ease.
Audirvāna is available both for Mac (including Apple Silicon) and Windows 10 & 11. It additionally comes with a Remote mobile app to control your music wherever you are at home from your iOS / Android smartphones and tablets.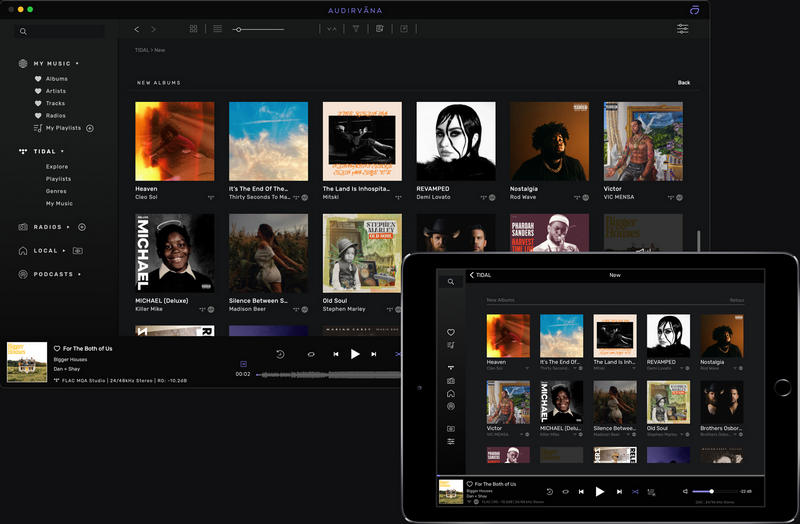 ---
Compatibility: Windows 10 and above, MacOS X 10.13 or later
Foobar2000 is a free and lightweight audio player for desktop users. It provides a straightforward user interface, customizable layout, and various features, such as gapless playback, high-quality audio rendering, advanced tagging, file conversion, CD ripping, and replay gain support, allowing users to listen to music and customize the player to suit their needs.
As of now, Foobar2000 does not have native support for the TIDAL music streaming service. However, there are third-party plugins available, such as VB-CABLE software and the foo_record plugin, which enable integration with TIDAL and allow playback of TIDAL FALC and MWA tracks within the Foobar2000 player.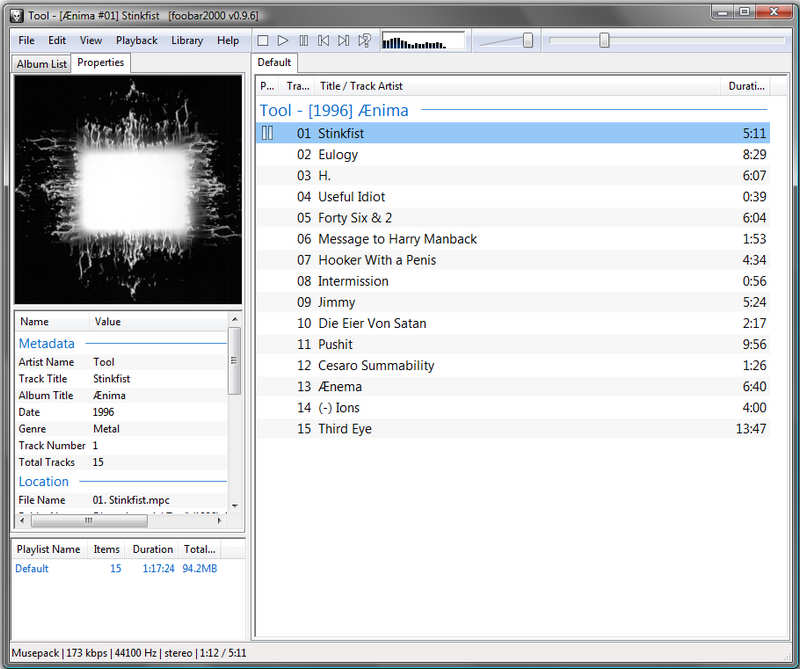 ---
Compatibility: Windows, MacOS, Android, iOS
Roon is a music management and streaming software that offers a comprehensive solution for organizing, exploring, and listening to music. It is designed to enhance your music listening experience by providing in-depth metadata, biographies, reviews, lyrics, and images of artists and albums. This program additionally offers features like multi-room audio streaming, support for different audio devices, DSP for audio quality customization, and the ability to create custom playlists and favorite tracks.
Roon claims to support all major audio formats at the highest resolution. You can enjoy up to 768kHz/32-bit PCM and DSD512 in WAV, WAV64, AIFF, FLAC, etc. If your gear can't handle a format, Roon transcodes content to play back at the best quality it supports.
Its integration with TIDAL allows you to access TIDAL's extensive catalog of high-quality music. When playing TIDAL MQA tracks, Roon automatically recognizes MQA-encoded tracks and decodes the MQA stream to the highest possible quality. Roon also offers rendering options for MQA content. If your audio equipment supports rendering, Roon can send the unfolded MQA stream to the appropriate audio device for final processing and playback.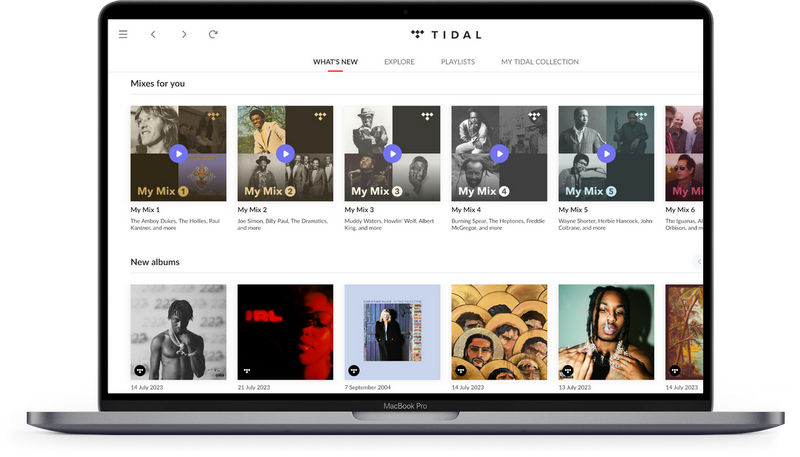 ---
Compatibility: Windows 10 and above, MacOS X 10.8 or later
Amarra Luxe is a high-quality music player software specifically designed for high-resolution playback of your local music and music streaming. The program employs various advanced audio algorithms and technologies to enhance the sound quality and provide better audio playback with a wide range of audio formats supported including FLAC, ALAC, WAV, AIFF, and DSD.
It announces this program can enable you to scan your local library including DSD 64/128, MQA, and FLAC files, listen to your DSD files using real-time DSD to PCM conversion, and personalize your sound with Rock, Jazz, Headphone and other customizable EQ presets. Furthermore, it claims to truly upsample audio files to higher resolutions in real time, potentially enhancing the overall listening experience.
Regarding TIDAL MQA music, Amarra Luxe integrates seamlessly with TIDAL and supports the playback of TIDAL MQA tracks. It decodes and renders MQA files to take advantage of their enhanced sound quality features. You can directly log into your Tidal account and play MQA music for immersive listening with this program.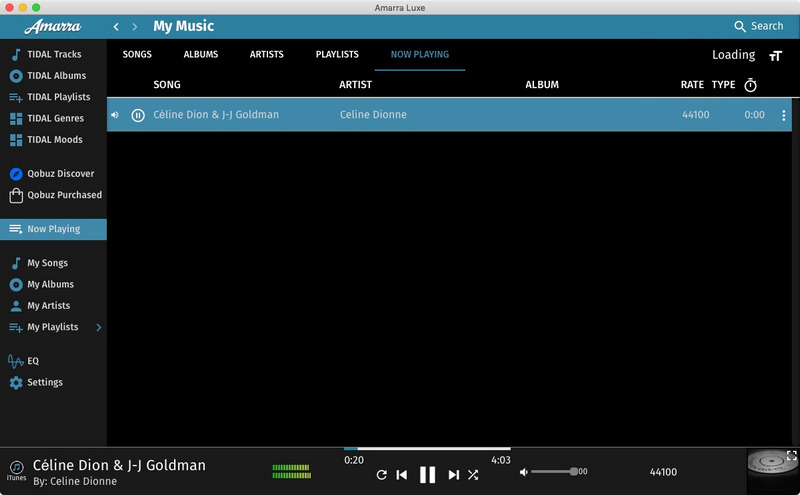 ---
Compatibility: Windows, MacOS, Android, iOS
Neutron Music Player boasts an audiophile-grade platform-independent in-house developed 32/64-bit audio engine, which does not rely on the OS music player API and thus processes for high-quality sound playback and delivers a truly unique experience to you. It supports different high-resolution audio formats (such as FLAC, ALAC, and DSD), outputs HiRes audio directly to the internal DAC (including USB DAC) and offers a rich set of DSP effects as well as 3D sound. Additionally, Neutron is capable of sending audio data to the network renderers (UPnP/DLNA, Chromecast) with all DSP effects.
This program is available for various platforms and multiple audio sources like local drives and streaming services, and provides with extensive audio customization options and a user-friendly interface. You can upload your Tidal music to play with this advanced music player or stream lossless FLAC Tidal music through BubbleUPnP for the DLNA/Chromecast app.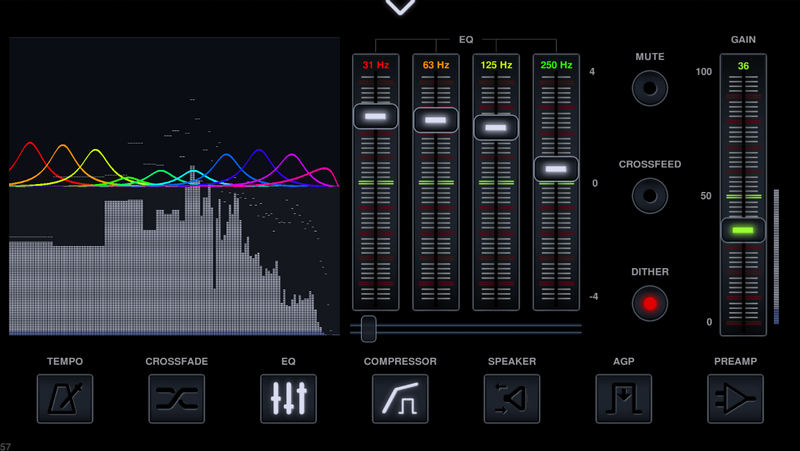 ---
Compatibility: Windows 10 and above, MacOS 11 or later
Strawberry Music Player is a free, open-source, and cross-platform music player and music collection organizer aimed at music collectors and audiophiles. This program allows you to play and manage your digital music collection. It supports various popular audio formats on the market such as WAV, FLAC, Ogg Vorbis, MPC, AIFF, MP4, and MP3, and offers advanced audio output and device configuration for bit-perfect playback.
Strawberry Music Player additionally integrates with TIDAL, allowing you to stream music from the Tidal library directly within the application. You can access your TIDAL account, browse albums, and playlists, and play high-quality music. Besides, this program enhances your music experience by providing access to editing tags, album cover arts, and song lyrics from platforms.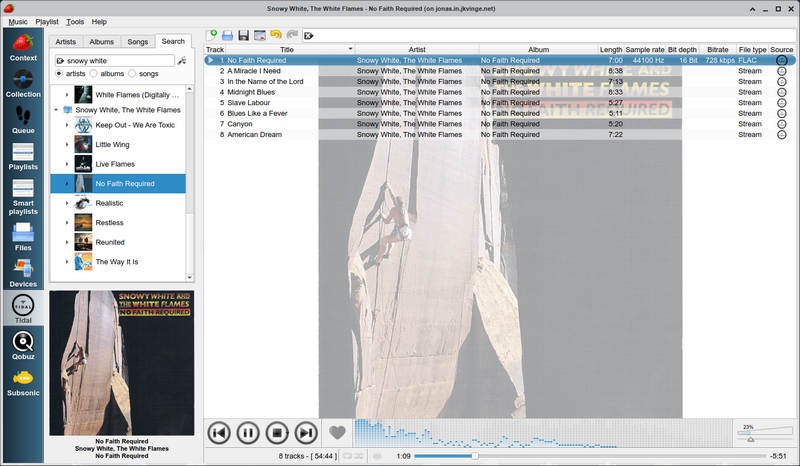 ---
Compatibility: Android
USB Audio Player Pro is said to be a must-have app for every audiophile to bypass all audio limits of Android. It is a high-quality media player app for Android devices specifically designed for playing high-resolution audio files. HiRes audio chips are equipped with recent Android phones, capable of playing at 24-bit at high sample rates. But Android doesn't support these chips and HiRes audio is resampled back to 44.1 or 48kHz. This problem gets resolved by the custom HiRes audio driver inside USB Audio Player PRO, which works by accessing a so-called 'direct' audio path of the Android audio system, so that you can utilize these chips to their fullest, with bit-perfect 24-bit audio playback and all sample rates that the chip supports without resampling, enabling you to play music as it is expected to be.
All popular and less popular formats are supported (beyond the formats that Android supports) by this app, including WAV, FLAC, MP3, M4A, MQA, DSD, etc. Additionally, with TIDAL's integration, you can directly log into your Tidal account to access the Tidal library, and enjoy the original resolution and sample rate of Tidal HiFi and HiRes music on Android devices.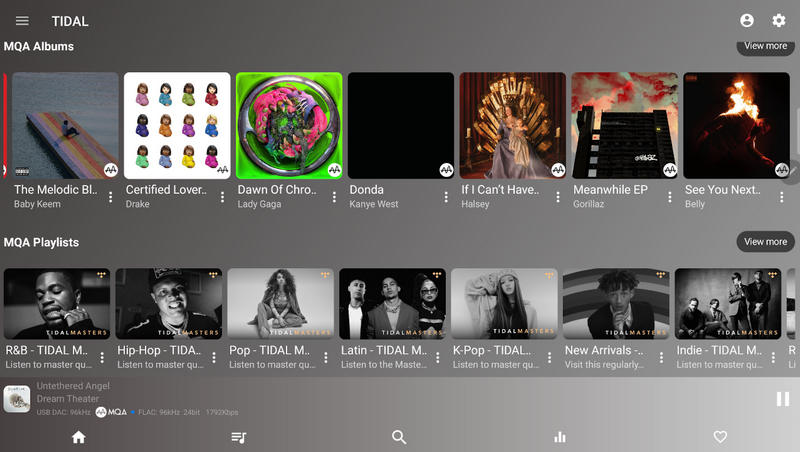 ---
Compatibility: Windows 8 and above (64-bit only)
JPLAY FEMTO is a computer software designed to optimize audio playback and enhance the sound quality of digital music. It works by reducing the impact of various factors that can degrade audio quality, such as system jitter, background processes, and other sources of interference.
The program supports a wide range of audio formats including FLAC, WAV, DSD DoP 64/128/256, DSD Native up to 256 (via ASIO), AIFF, and ALAC, and offers customizable settings and fine-tuning options, allowing users to optimize the playback to their specific preferences.
When used with the HiFi and HiRes music from the integrated TIDAL, JPLAY FEMTO can help deliver these audio sources with improved clarity and fidelity, allowing you to enjoy Tidal lossless music as it is intended to be. With great performance in audio quality and rich settings, it is generally regarded as a powerful tool for audio enthusiasts seeking the best possible sound quality from their digital music sources and local music files.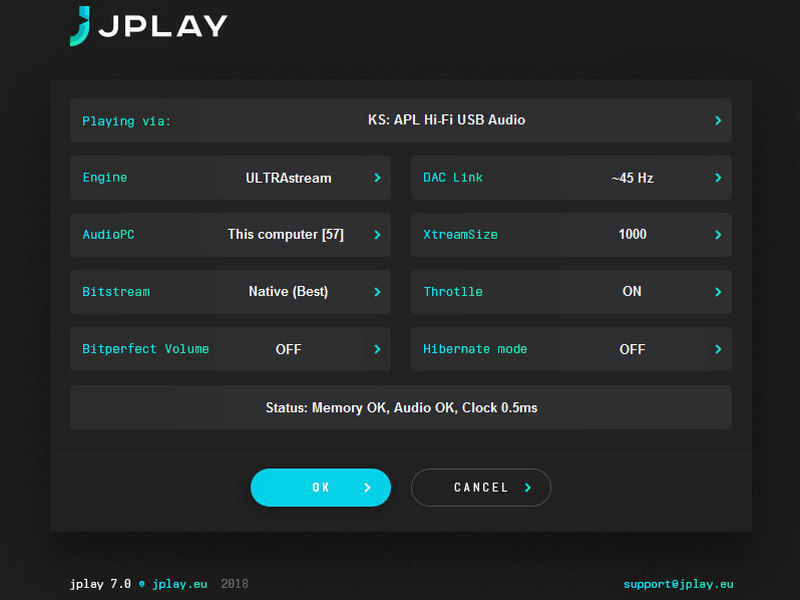 ---
Compatibility: Windows, MacOS, Android, iOS
Not surprisingly, the TIDAL app and the Tidal web player are listed as the top Tidal music players. The two players are the native players of Tidal music. The Tidal app offers a seamless and user-friendly experience as it is specifically designed for mobile and desktop platforms. It is optimized for the respective operating systems and provides a tailored interface for easy navigation and usage.
Both the app and web player offer a range of features such as curated playlists, high-quality audio streaming (including lossless FLAC), offline playback, music video streaming, and personalized recommendations. These features enhance the overall listening experience for users. Therefore, both of them are considered to be the most reliable Tidal music players.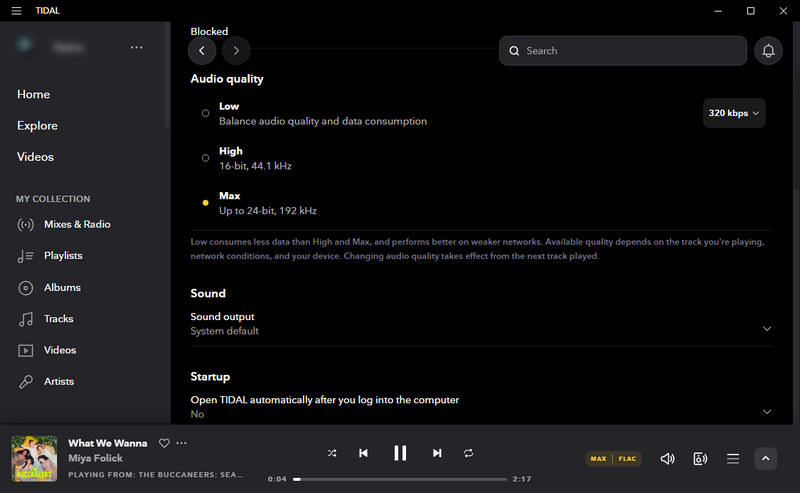 ✍ These top 9 audio players for Tidal Music provide a range of options for music enthusiasts seeking the best listening experience. Each player offers unique features and audio enhancements to ensure you fully appreciate the high-quality audio available on Tidal. Whether you value sound quality, customization options, or an immersive user interface, there's an audio player on this list that will cater to your specific needs. However, individual experiences and preferences can vary, so it is recommended to try the software for yourself to determine if it meets your specific needs.
---
The TIDAL app and the Tidal web player are easy-to-use music players. However, they pose some restrictions on Tidal's music, and any user is not allowed to use Tidal music files outside the platforms. What if you want to play Tidal music on any audio player? In this case, you need to get rid of the Tidal restrictions. And Tidabie is the best option.
Tidabie Tidal Music Converter is a professional and powerful program that can remove the restrictions on Tidal music and extract Tidal music files to the local storage. It is capable of downloading any Tidal song, playlist, album, and podcast to Windows PC and Mac and converting Tidal tunes to plain MP3, FLAC, and other formats. While proceeding with Tidal music at a high speed, Tidabie does not sacrifice the audio quality and saves the original Tidal HiFi & HiRes quality.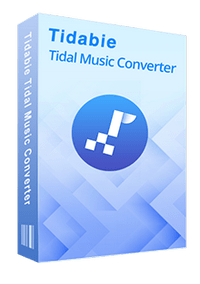 Tidabie Tidal Music Converter
Download Tidal songs/albums/playlists/podcasts to local computers.

Convert Tidal tracks to MP3, AAC, WAV, FLAC, AIFF, and ALAC.

Preserve Tidal Hi-Res and CD audio quality and full ID3 tags.

Run at up to 10x fast speed & batch download Tidal playlists.

Sort Tidal music files into folders by playlist, album, artist, etc.

Offer handy tools of Format Converter, Tag Edit, etc. & save lyrics.

Enjoy Tidal music offline on any device and program.
STEP 1 Setup Tidabie on Your Computer
First of all, free download Tidabie to your computer and run it. You will see two options in the primary interface. Simply put, using the app source requires you to have the TIDAL app and allows you to download Tidal HiFi and HiRes music while using the web player allows you to download Tidal HiFi music from the embedded Tidal web player. Pick your wanted source.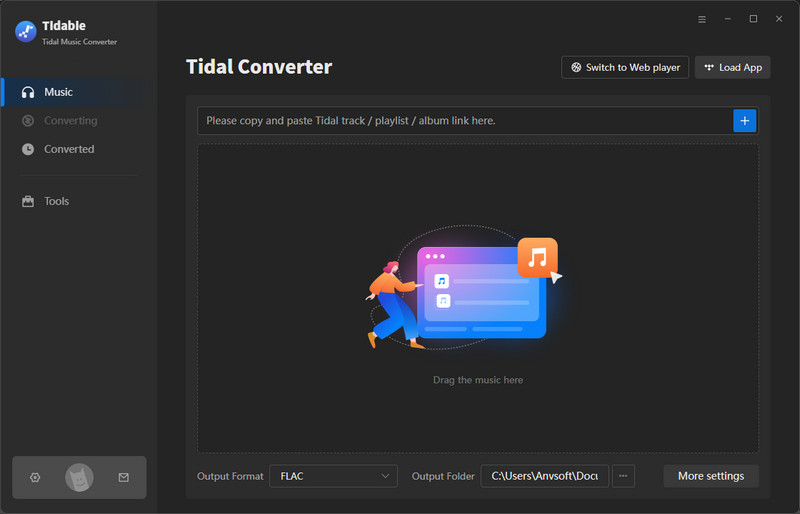 STEP 2 Choose Target Tidal Music to Download
After you select the app source, the pre-install Tidal application will automatically open. Make sure your account is logged in. Navigate to your wanted Tidal music, then drag and drop it to Tidabie.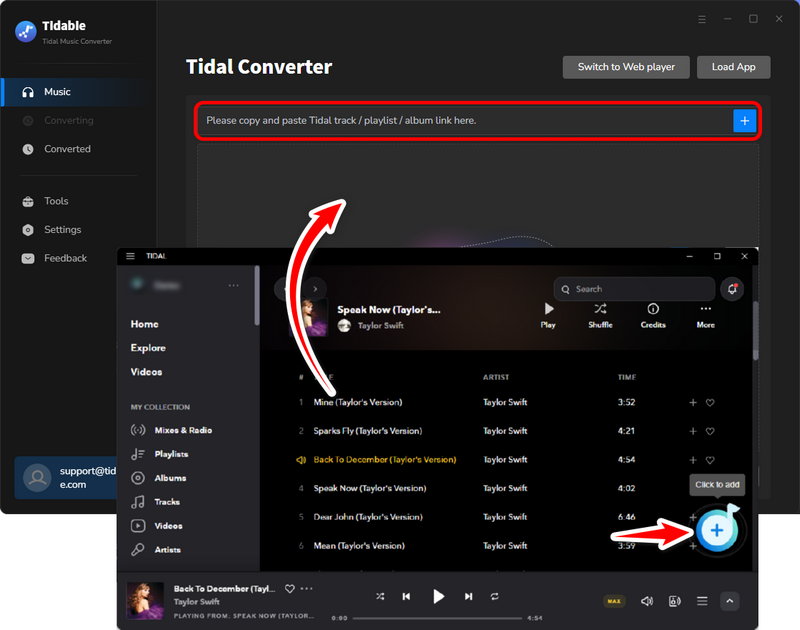 In the case of using the web player, follow the tips to log into your Tidal account. Open your target Tidal playlist or album on the web player, and click on the blue "+" icon.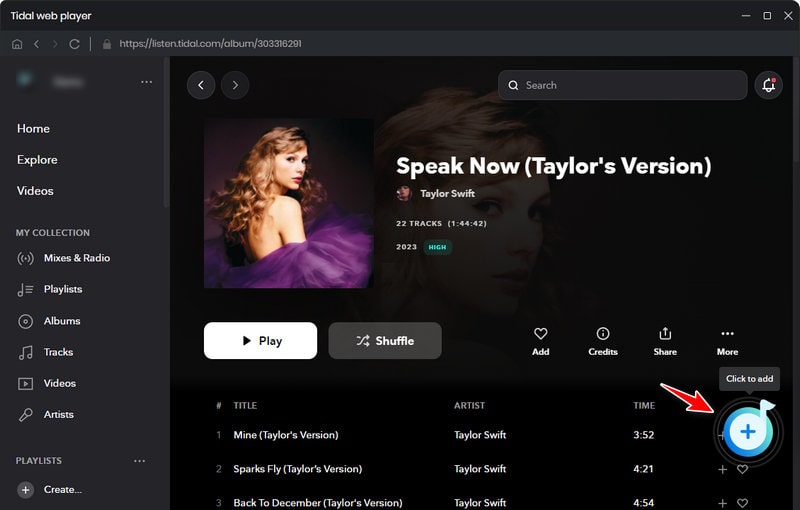 Tidabie will then parse the Tidal songs and list them on a popup. Pick the specific items you want and click on "Add".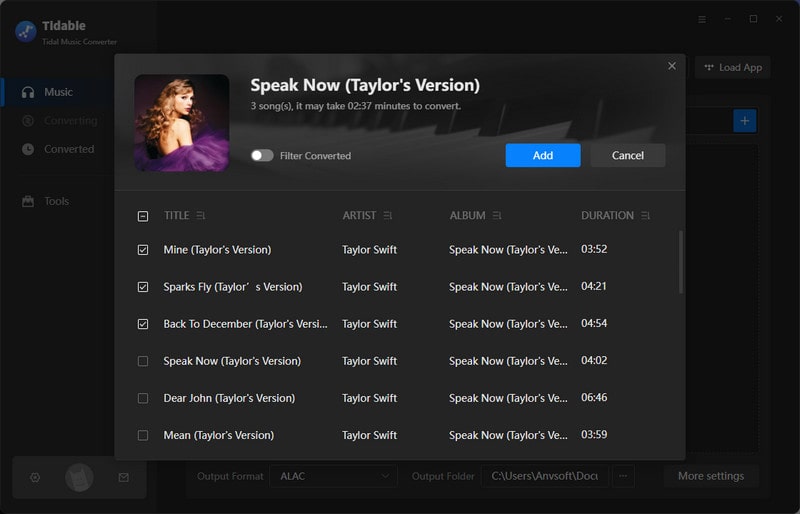 STEP 3 Alter Output Settings as You Wish
Move to the "Settings" tab in the bottom left corner of the Tidabie screen. Change the output format, output quality, output path, and other settings as you wish, edit the output file name with the provided options, and organize the output files into folders by artist, album, playlist, etc. If you want to save lyrics, do not forget to check the box.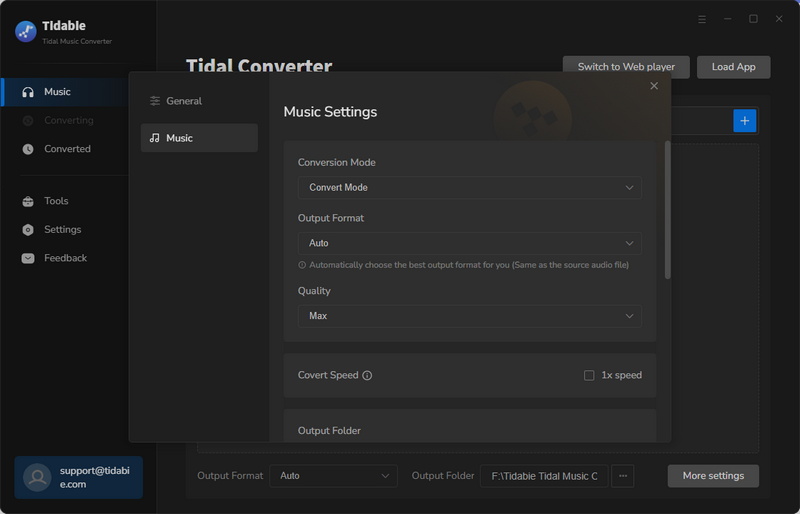 STEP 4 Convert Tidal High-Quality Music to Local Files
Simply go to the Home tab and click on "Convert" to start converting Tidal music to local files. During the process, high audio quality and complete ID3 tags get well preserved. After the conversion, you will find the converted Tidal music files on your local storage, and you can play the Tidal music with any audio player from now on.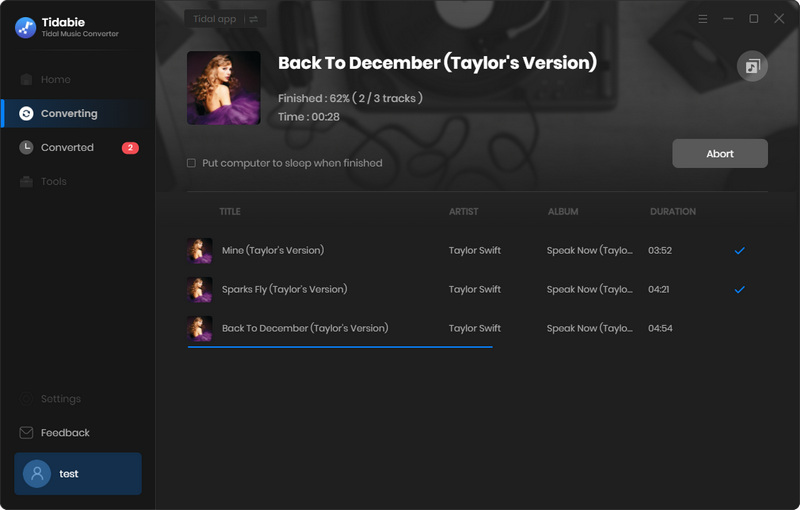 ---
The Closing Thoughts
After going through this article, you get the top 9 audio players for Tidal music. All of them are outstanding music players to play Tidal HiFi and HiRes music with the ability to online stream Tidal music or play Tidal music files. However, Tidal is not compatible with all music players. You need the help of Tidabie Tidal Music Converter. With Tidal music downloaded, you can upload Tidal songs to any program and play your favorite tunes with any wanted music player. What are you waiting for? Try Tidabie for free now.
---