How to Fix Tidal Connect Not Working Issue
---
When streaming music was just emerging, Tidal Music seized the opportunity in time and stood out among many platforms. Since then, Tidal Music has not been complacent and stagnant but has continued to innovate to meet the needs of users at different stages.
Tidal Connect is a special function provided by Tidal to meet the needs of some users. Tidal Connect offers an easier way to stream hi-res (or any quality) audio directly to Tidal Connect-compatible hardware, instead of streaming audio from the Tidal app on a phone or tablet to an audio device. When using Tidal Connect, it won't go well all the time. There are occasional bumps when establishing the connection. Therefore, in this article, we will look at the specific solutions to fix the Tidal Connect not working issue. Let us begin.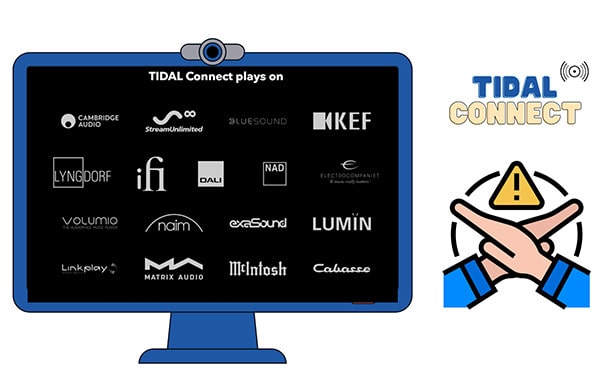 Part 1. FAQs about Tidal Connect
🔹 What is Tidal Connect?
Although Tidal has made a lot of publicity on MQA technology, if you want to decode this high-resolution audio file, it is difficult for you to escape the control of the Tidal app. And Tidal Connect allows you to enjoy high-quality music in an easier way. Instead of streaming audio from the Tidal app on your phone or tablet to your audio device, this feature lets you stream high-res (or any quality) audio directly to Tidal Connect-compatible hardware over WiFi. This transmission process does not require the participation of third-party applications, which largely guarantees the original output sound quality of the songs.
Simply put, through this function, you can control the device that has been paired with it as long as you play music on Tidal. Your music is now available to play on selected speakers through Tidal Connect. It also allows you to make phone calls, watch videos, or listen to other audio from your device without interrupting the stream. Whether it is Tidal Free, Tidal HiFi, or Tidal HiFi Plus users can use this feature.
🔹 What devices can I use Tidal Connect on?
There are many speakers compatible with Tidal Connect, including Bluesound, Naim, Cambridge Audio, Lumin, KEF, Atoll, AudioPro, BANG & OLUFSEN, Cabasse, DALI, Dynaudio, Electrocompaniet, iFi, Lindemann, Lyngdorf, etc. You can easily find a full list of compatible devices on its website.
You can use Tidal Connect on iOS 14 devices, Android 7 devices, or higher handsets or Desktops for Mac OS X 10.13+ or Windows 7+. You'd better update your iOS or Android version to the latest one since Tidal will update the information and be compatible with the latest operating system in general.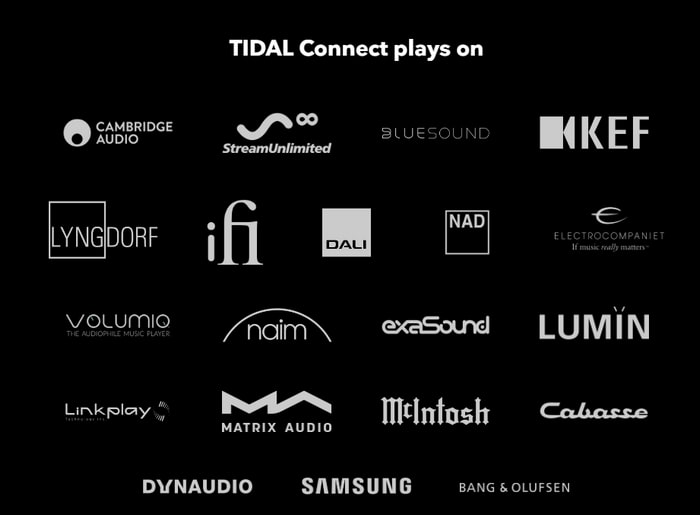 🔹 How to use Tidal Connect?
It won't be difficult to figure out the connection process. You can follow the three steps below to connect your device.
1. Start the Tidal Music app and choose a song to play. At the bottom, click on the "now playing" bar.
2. Go to the top right and then click on the "device selector" icon.
3. Choose a Tidal Connect-enabled device to establish a connection.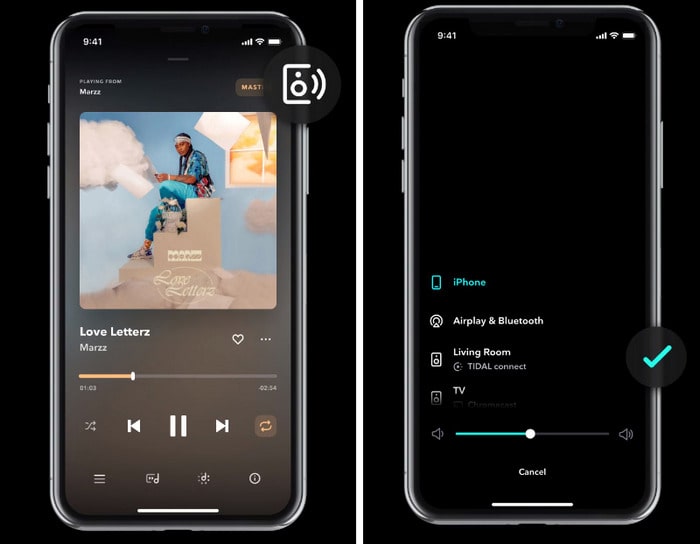 ---
Part 2. How to Fix Tidal Connect Not Working
There are several solutions we've learned from Tidal users' experience who had encountered the same problem before.
🔷 Part 2.1. Fix Tidal Connect Not Working in Common Ways
Solution 1: Check the network connection. Reconnect your network and try again.
Solution 2: Force stopping the Tidal Music app then restart it and try again.
Solution 3: Downgrading the Tidal app to fix the problem.
Solution 4: Uninstall the Tidal app and then reinstall it. If it won't work you can try it again a few days later.
🔷 Part 2.2. Fix Tidal Connect Not Working Fundamentally
There is another way out. That's to store Tidal downloads on a local disk as local songs and solve this problem thoroughly. Only by downloading Tidal songs as local files, you are entitled to use them anytime and anywhere even without any network connection. You can transfer the Tidal downloads to a USB flash drive, or SD card then insert it into your speaker for offline playback. Or you can establish a direct connection with the speaker by any means.
You may only end up paying the bill of Tidal subscriptions monthly to unlock the offline downloading. However, you should know that all Tidal songs are just cached and not downloaded. The cached music tracks can only use played via the Tidal Music app or Tidal web player and can not be transferred to any other device. Only after turning the decrypted files into general local songs, then you can move them to any external drive and use them freely.
Tidabie Tidal Music Converter is the best helper for Tidal users of all plans. With a Tidal Free, Tidal HiFi, or Tidal HiFi Plus plan, you can download Tidal songs from Tidal and convert them to common formats with the original quality preserved. Furthermore, the ID3 tags like artist, title, album, and more information will be fully saved after the conversion.
Next, follow the simple steps to convert Tidal songs to your device-supported files and play them free without a network connection.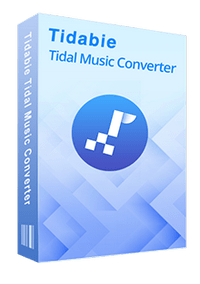 Tidabie Tidal Music Converter
Download Tidal songs/albums/playlists/podcasts locally.

Convert Tidal tracks to MP3/AAC/WAV/FLAC/AIFF/ALAC.

Preserve HiFi/Master audio quality and ID3 tags.

10x download speed & batch download multiple playlists.

Offer tools of Format Converter, Tag Edit, etc.

Enjoy Tidal music on WMP and other music players.

Keep Tidal downloads forever after the subscription ends.
Step 1: Open Tidabie Tidal Music Converter on Your Computer
Start Tidabie Tidal Music Converter then pick a download mode in the middle of the main interface. The app mode comes for downloading up to Master quality at 5x or 1x (for Mac) the speed with the TIDAL app, while the web player mode works via the Tidal web player and can keep up to HiFi sound quality at 10x fast speed. Then log in to Tidal Music to get access to the Tidal music library.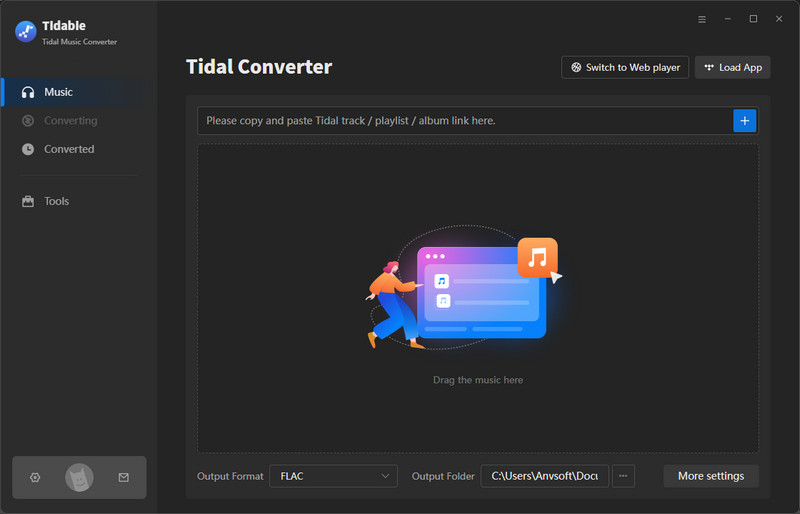 Step 2: Set Up the Proper Output Settings for Your Device
You can choose to change the output parameters now or later. But do not forget this step since it's important to customize the output format, output quality, output folder, and so on.
There is a special option when selecting an output format. You can set "Auto" as the output format in case you want to extract songs from Tidal in the original format and quality automatically. Moreover, you should check what audio formats are compatible with the device you are about to connect. Otherwise, the downloaded Tidal songs may not be playable by then.
Conversion Mode: Intelligent Mode, Tidal Record/Web Download, YouTube Download
Output Format: Auto, MP3, AAC, WAV, FLAC, AIFF, ALAC
Bit Rate: 320kbps, 256kbps, 192kbps, 128kbps
Sample Rate: 44.1KHz, 48KHz, 96KHz, 192KHz
Output File Name: Track Number, Title, Artist, Album, Playlist Index, Year
Output Organized (way): None, Playlist, Artist, Album, Artist/Album, Album/Artist, Playlist/Artist, Playlist/Album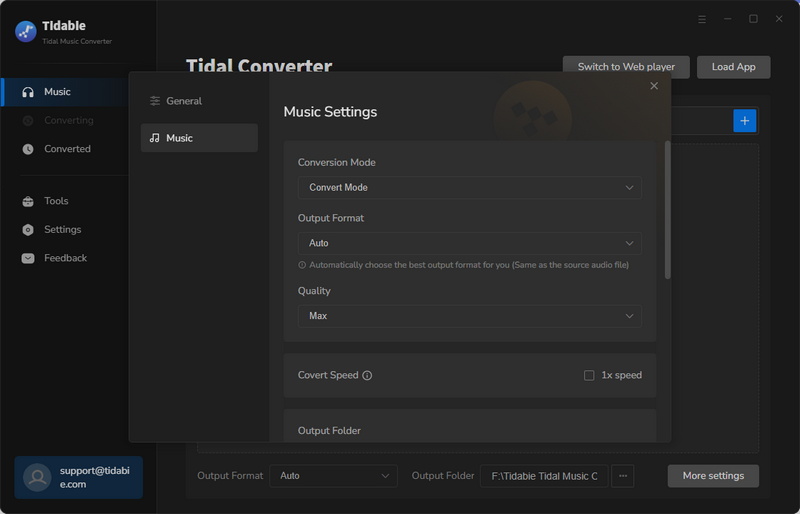 Step 3: Pick Tidal Tracks to Convert
Open a song, album, or playlist you'd like to download, then click and hold on to the title, then drag and drop it to Tidabie if you use the app mode. If you use the web player mode, hit on the blue "Click to add" button. The songs will be listed on a pop-up window. Pick the target songs and click on "Add".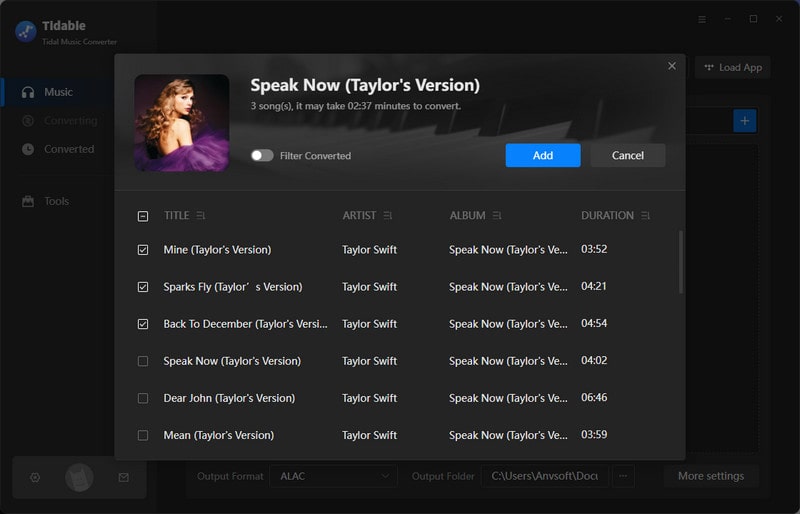 Step 4: Convert Tidal Music to Your Device-Supported Files
Click the "Convert" button to conduct an immediate conversion.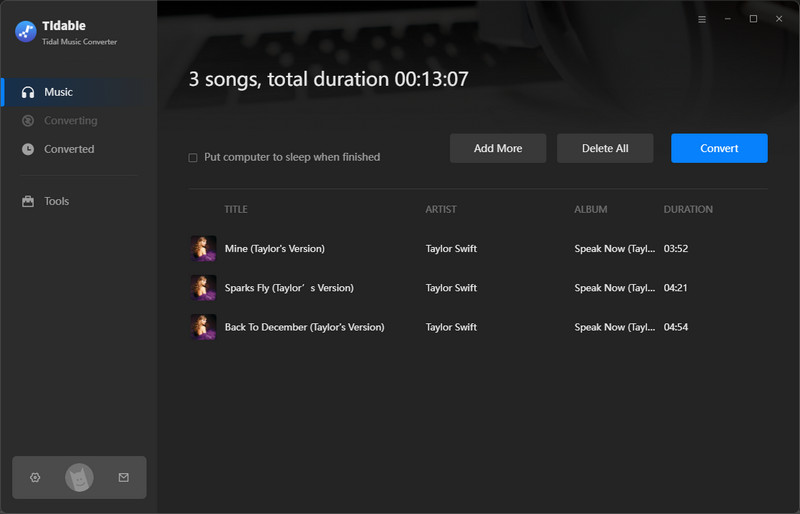 Step 5: Offline Play the Tidal Songs on Any Device via USB or SD Card
The output folder will pop up automatically. You can view the newly downloaded Tidal songs or playlists on your computer, which are well-organized by the way you've set them. Or you can go to the "Converted" tab in the left bar and tap on the file icon to locate the downloaded song.
Simply connect a USB flash drive or SD card to your computer, then copy the Tidal songs to it. Then you can offline play Tidal music on your device via this USB flash drive or SD card. Or you can also transfer the Tidal songs to other external devices and then establish a connection with your speakers.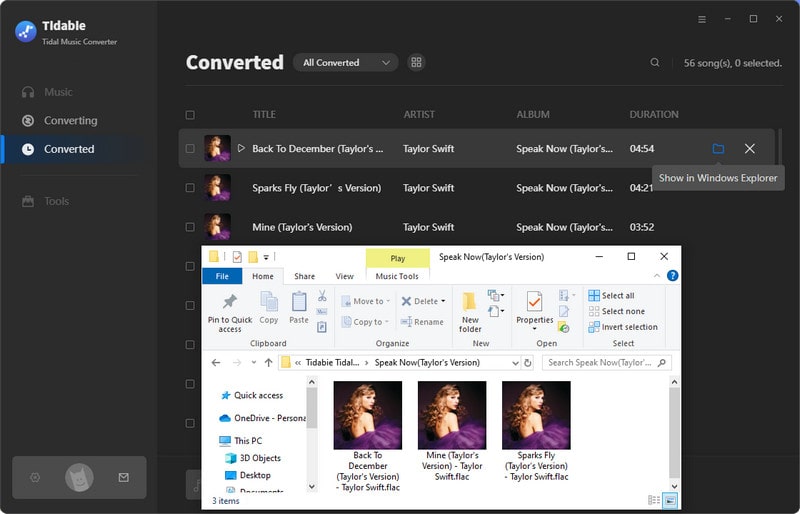 ---
Conclusion
Some people can solve the problem of Tidal Connect not working simply by uninstalling and reinstalling the Tidal Music app, but you can hardly guarantee that if you solve it once, there will be no next time. The best way to do this is to save all your songs to your local disk in case you need to play a song and can't get Tidal Connect to work anyway. And in many cases of poor network conditions, saving Tidal songs as local files is also the best way. Give this Tidabie Tidal Music Converter a chance to solve the Tidal Connect not working issue once at all.