6 Best Tidal Music Rippers in 2022
Audio converter, some people would like to call music ripper, is one of the most crucial components in any modern studio. The ripper can extract raw digital audio from the streaming music platform and convert the music to a certain open format, thus overcoming device compatibility issues and freely playing any soundtrack on your MP3 player, audio player, Android, iPhone, tablet, or iPod, etc. Not only that, an excellent music ripper can flawless convert the original audio without any sound quality loss, like Tidabie Tidal Music Converter. So this article, we will list the six best Tidal Music rippers in 2022 including the features, pros & cons, user guides to help you find that perfect tool in your Tidal Music ripping job.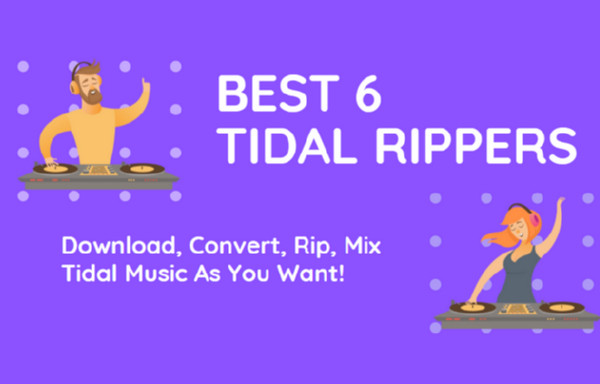 Tidabie Tidal Music Converter is a top priority when you are eager to rip Tidal Music to 100% original HiFi level. This one is amazing to output Tidal Music at a 10X conversion speed, causing no sound quality loss at all. Directly extracting playlist from Tidal Web player, Tidabie lets you rip Tidal Music to your ideal audio files for studio edition.
Features:
→ Rip Tidal Music to lossless or compressed formats.
→ Output Tidal original Hi-Fi quality.
→ Edit the metadata information such as playlist, artist, title, album, etc.
→ 100% clean & 10X faster conversion speed.
→ Perform quick batch conversion of multiple playlists in one go.
→ Formats supported: AAC, MP3, AIFF, FLAC, WAV, ALAC.
Pros
Cons
No need to install the Tidal app.
Extensive format support.
Support batch conversion.
Output HiFi sound quality.
Support the latest Windows & Mac.
No MQA ripping option yet.
Step 1. Run into the Tidabie program, click on the 'Open Tidal Web Player' and log in to the Tidal account in Tidabie Tidal Music Converter.
Step 2. Go to the 'Settings' part of the menu area. And orderly set up the output format among MP3, AAC, FLAC, WAV, ALAC, and AIFF, sound quality to HiFi level, and output saving place.
Step 3. Back to Tidal library contents, you can enter into one playlist that you want to download, then click on the 'Add to list' function at the bottom corner.
Step 4. On the conversion panel, tick off the songs you want to convert and download. Then press the 'Convert Now' button to start the process.
Step 5. As long as the songs are successfully converted as expected, you can go to the 'History' column and you can view all the download history.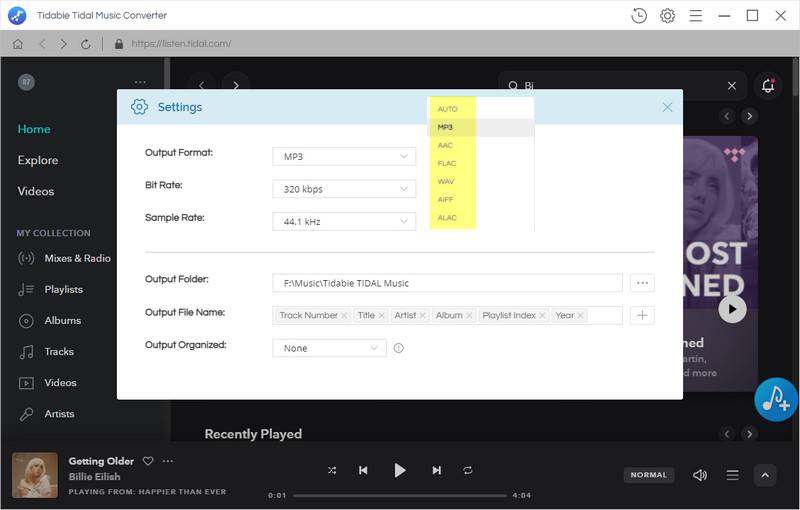 ---
TunePat is a reliable brand with high recognition in the audio converter market. If you have been used to streaming music online and downloading music, you will be familiar with their products. It mainly includes TunePat Spotify Converter, TunePat Amazon Music Converter, TunePat Apple Music Converter. And if you are a Tidal Music subscriber, you can try TunePat Tidal Media Downloader.
Features:
→ Unlock digital protection from Tidal Music.
→ Export Tidal Music from Tidal Web Player.
→ Convert and download online Tidal Music to the computer for offline saving.
→ Batch convert Tidal playlists.
→ Formats supported: AAC, MP3, AIFF, FLAC, WAV, ALAC, FLAC.
Pros
Cons
No need to install the Tidal app when conversion.
Various output formats.
No MQA ripping options yet.
Step 1. Install TunePat Tidal Media Downloader on your computer and launch it, the program will ask you to log in to Tidal, please enter your account and password to let TunePat access your library.
Step 2. Click the "Settings" button that looks like a gear on the top right corner of the screen. Following, set the output format, audio quality, the download location, and choose to organize the output files by Artist, Album, Artist/Album, Album/Artist.
Step 3. Choose a playlist, click the blue 'Add to list' button on the bottom right corner of the interface, and select the songs you want to download from the pop-up window.
Step 4. After selecting songs, click the 'Convert Now' button to start converting the music to the format which you have chosen before.
Step 5. Once the conversion is done, click the 'History' button to find the converted files.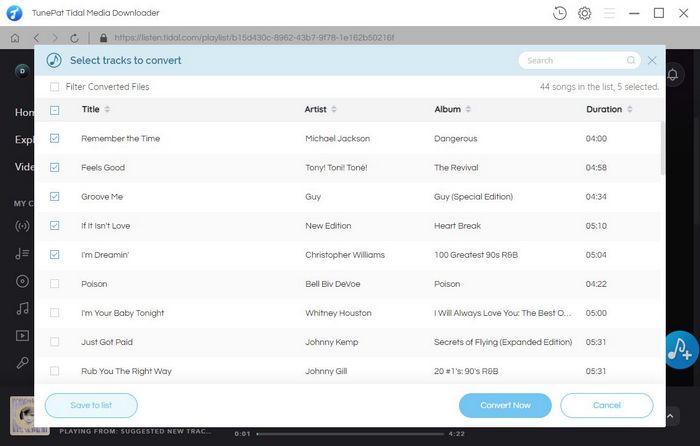 ---
AudiCable Audio Recorder is an all-in-one streaming music recorder. Different from Tidabie or TunePat's ripping mode, AudiCable is designed to record the streaming music and then convert the songs to plain audios as the original. Not just Tidal Music ripping, AudiCable supports ripping music from most streaming music platforms in the market. Well, if you are crossing multiple streaming platforms, this tool is your prior choice. It will record music from Spotify, Apple Music, Amazon Music, Tidal Music, Deezer Music, Line Music, Pandora, Soundcloud, YouTube Music, etc.
Features:
→ Record Music from Tidal Web Player.
→ Convert Tidal Music to plain audio format.
→ Record Tidal Music along with ID3 tags.
→ Formats supported: AAC, MP3, AIFF, FLAC, WAV, ALAC, FLAC.
| | |
| --- | --- |
| Pros | Cons |
| Support multiple streaming platforms, not just Tidal. | 1X recording speed only. |
Step 1. Start AudiCable on your computer, among all music sources, find Tidal music, and start it from AudiCable directly.
Step 2. Go to the upper right, and click the "setting button" to adjust output formats, quality and path.
Step 3. Then log in with your Tidal account and navigate to any playlist or artist. Start playing songs.
Step 4. AudiCable records songs automatically and simultaneously. After you finished all downloads, stop recording and open the output folder on the computer to listen to them offline or even move songs to any device.
---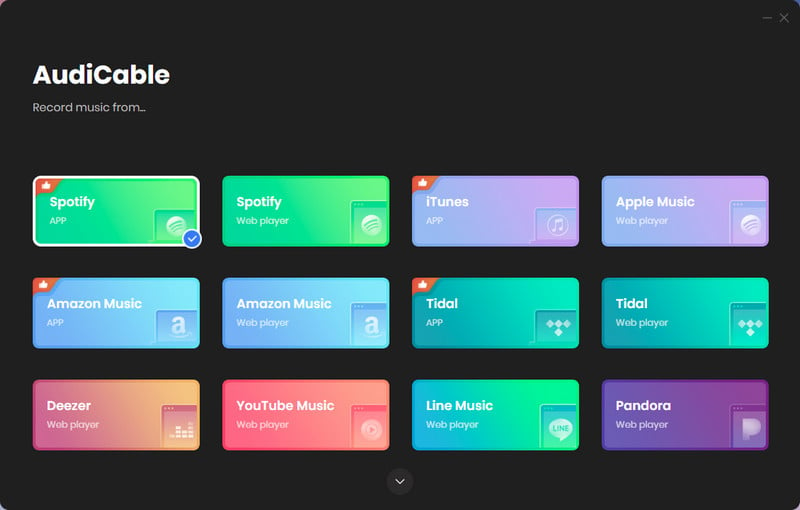 AudKit Tidal Music Converter performs well in Tidal MQA conversion. And this will cost you extra money to upgrade from Tidal HiFi to Tidal MQA plan. But we have to admit that, it is common for some problems to be reported throughout a MQA conversion without quality loss. Audiophiles will opt for this one if they are looking forward to a Tidal MQA output.
Features:
→ Decrypt DRM from Tidal music and playlists.
→ Preserve original ID3 tags and lossless MQA music quality.
→ 5X Conversion Speed.
→ Formats supported: MP3, AAC, M4A, WAV, FLAC, M4B.
Pros
Cons
Support for MQA output.
Upgrade Tidal MQA subscribers.
Conversion issue happens when converting MQA.
Not support to the latest Windows 11 or macOS 12.
Step 1. Launch AudKit Tidizer. From the top-right toolbar, open the "Menu" icon > "Register". Type in your email and registration code. Then back to "Menu" icon > "Preferences" > "Advanced".
Step 2. View into a playlist, then the "Add Music" tab will flicker. Click it to further select individual tracks or select all.
Step 3. Tap the "Convert" button to download songs.
Step 4. When the downloading process is done, a red tip will display on the 'Converted' icon.
---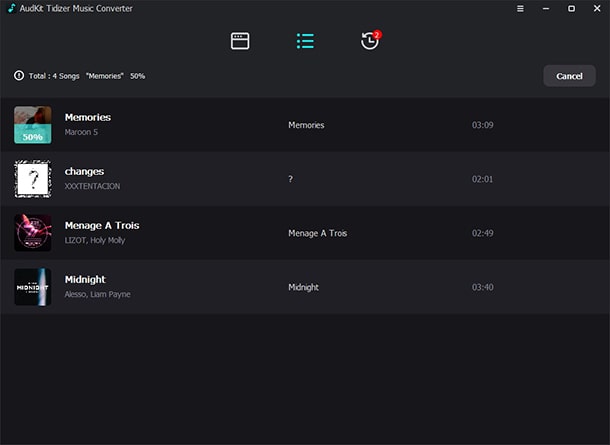 AudFree Tidal Audio Recorder is working by capturing metadata from the Tidal app before it starts to play and record Tidal music to audio files. What sets the AudFree apart from other converters is the capability to cut and split Tidal audio files into small audio clips and merge them into a new file if necessary.
Features:
→ Record Tidal music, playlists, albums, etc.
→ Preserve original ID3 tags, like title, artist and so on.
→ Split Tidal music into small audio clips.
→ Formats supported: MP3, M4A, M4B, AAC.
Pros
Cons
Online split Tidal into clips.
Need to download the Tidal app to work together.
Convert at a playback speed.
Step 1. Run the program, click at the '+' button and then drag the Tidal app on your computer to AudFree's front page.
Step 2. There are two ways for you to adjust the output settings. You can click the 'audio' icon to open the setting window and customize the output format, audio codec, sample rate, bit rate, etc. one by one. Or you can just choose the 'Preset' function to adjust audio files by selecting the 'Small Size' or 'High-quality' option. Besides, you can click the top menu to choose 'Preferences' > 'Convert' to split recordings individually when a new track begins or replays.
Step 3. Now hit on the Tidal app to play Tidal music, and discover and listen to Tidal songs. Then Audio Capture will launch its recording mode to record playing Tidal tracks in the new-opening recording window.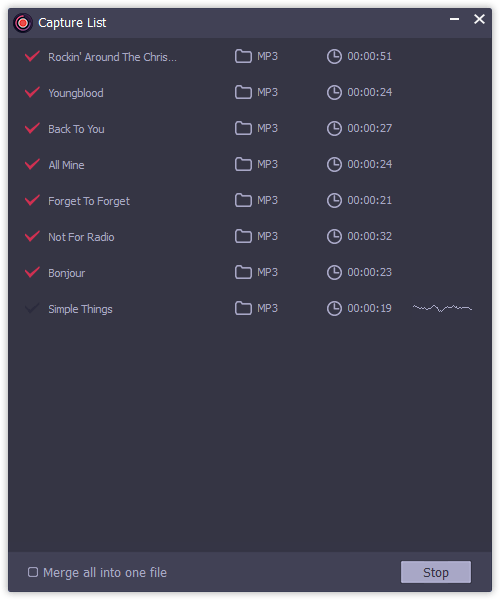 ---
DRmare TidiKit Music Downloader is specially designed to download HiFi songs onto the computer. Having been a Tidal Free or HiFi subscriber, you can download the Tidal tracks for offline listening as the real audio files, instead of the cache files.
Features:
→ Download HIFI Music onto Computer.
→ Keep HiFi Music Quality at 5X Faster Speed.
→ Formats supported: MP3, AAC, M4A, WAV, FLAC, M4B.
| | |
| --- | --- |
| Pros | Cons |
| Support for Tidal HiFi output. | Continuing decrease in speed of a long-playing. |
Step 1. In the main window, please click 'Log In' to access your account or 'Sign Up' to register for a new account.
Step 2. Click the menu bar to select the 'Preferences' option. It will pop up a new setting window. Then hit the 'Advanced' section, it allows you to adjust the output format.
Step 3. Find the target playlist and touch on it. Then the 'add files' button on the right side will turn blue.
Step 4. Once loaded, you can select and tick some tracks you want to convert. After that, please hit on the 'Convert' button.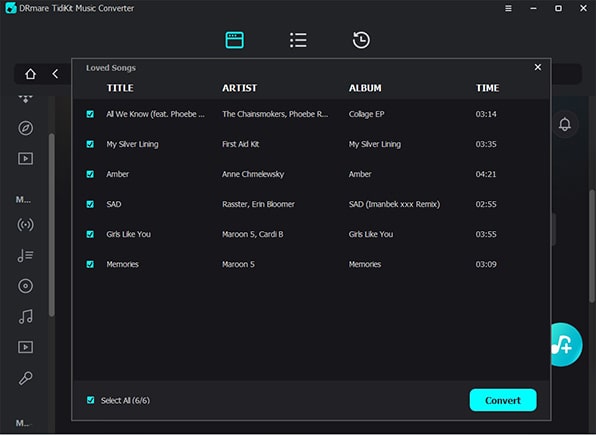 ---
Conclusion
As you can tell, all the Tidal Music rippers listed in this article are different but in something similar. All they help convert Tidal Music from digitally encrypted tracks to open yet plain sources. All Tidal Music downloads are stored on the computer within easier reach, letting you manage on the computer, edit as ringtone, mix for DJ, rip to CD, and more.
While the Tidabie Tidal Music Converter and TunePat Tidal Media Downloader are superior to others in converting Tidal's HiFi music format at a faster 10 times speed. They have very good and advanced technology to do that. AudiCable is multi-platform supported so that you are not limited to Tidal Music's conversion needs. However, AudiKit, AudFree, and Tidkit promote Tidal MQA output, while the conversion speed and stability are inferior to Tidabie or TunePat.
So in the final, we strongly recommend Tidabie Tidal Music Converter to be the top priority that constantly focuses on client demand and improves technical requirements to meet demand. So if you need a converter like this, choosing Tidabie as your tool is the right choice!
Tidabie Tidal Music Converter is an advanced yet ideal Tidal ripper that offers numerous useful features to help you convert Tidal Music to any format you need.