Add Tidal Music to Streamlabs OBS
---
With the surge of live streaming, more and more people are looking for ways to build their own channels. Streamlabs OBS is a great broadcast tool popularly used by streamers on Twitch, YouTube, and Facebook Live. To make your content even better and entertaining for viewers - why not add music from TIDAL? For those who wish to get started with that integration process between both platforms – this article provides some insightful instructions about how to add TIDAL music to Streamlabs OBS!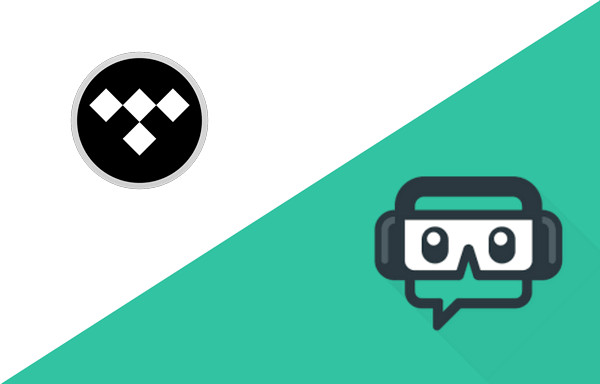 Streamlabs is an essential platform for content creators - combining integration with Open Broadcast Software (OBS) and viewer interaction tools to create a comprehensive streaming experience. Featuring customizable layouts, drag & drop functionality as well as the ability to record live streams or save replays of clips, Streamlabs OBS allows users unlimited creative control over their broadcast on YouTube, Twitch, Facebook and other platforms alike.
Streamlabs OBS helps you create an engaging viewing experience for your audience. With its intuitive and straightforward interface, you can easily track recent events while monitoring chats in real time - no need to juggle multiple windows! Streamlabs also provides a selection of pre-made video intros crafted specifically for YouTube and Twitch channels; plus, the extensive collection of colorful shapes & symbols lets users customize unique logos with ease.
---
Streamlabs is an ideal choice for content creators looking to stream with ease and efficiency. However, if you aim to become a professional broadcaster, then investing the effort in configuring Streamlabs can ensure you maximize its full potential.
How to Set up Streamlabs App
STEP 1 Start the Streamlabs application on your computer and log in by selecting twitch, youtube, Facebook, or other platforms supported by Streamlabs.
STEP 2 Then, select the main microphone and webcam to start the setup process directly.
STEP 3 Choose any theme you like, and the theme you select will then be applied to your stream.
STEP 4 You can also configure other settings, such as resolution, bit rate, rate control, frame rate, etc.
How to Add TIDAL to Streamlabs OBS
To use a music streaming service like TIDAL in streaming, you can simply use the built-in 'Desktop Audio' under 'Mixer' down the bottom right. You can check if this is working by simply playing music and seeing if there is any activity. However, remind that this will capture any audio that you have playing through your computer.
STEP 1 Start TIDAL on your computer. Open your Streamlabs and select the scene that you would like to add music to.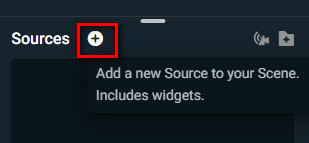 STEP 2 In the newly opened window, select Window Capture under the General Sources and name the source.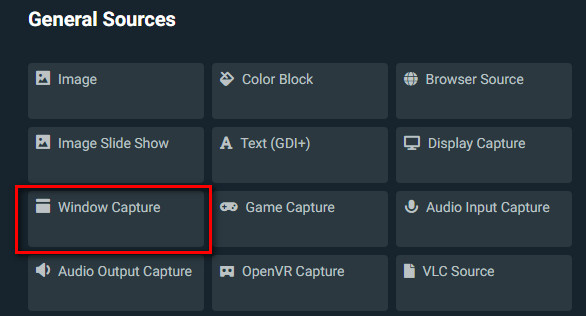 STEP 3 Under Window, scroll down to select [TIDAL.exe]: TIDAL and hit Done.

STEP 4 Right-click on the TIDAL window capture to select Transform and Stretch to Screen. Now you can start playing some TIDAL Music on Streamlabs OBS. The music will show up under the Desktop Audio.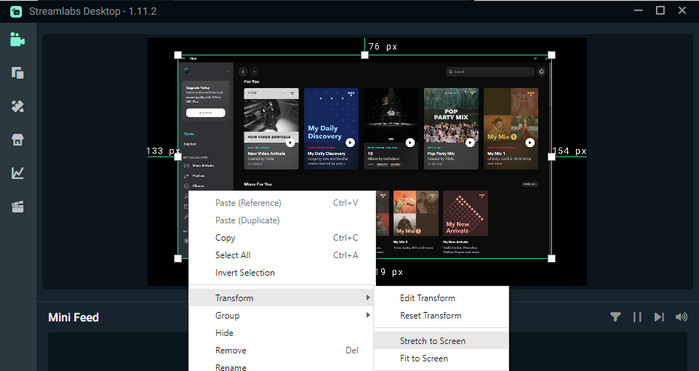 ---
As a Tidal user, you know how important it is to ensure that your content stays within the bounds of copyright law and doesn't incur warnings or bans. If you're looking for an alternate way to access offline playback when adding Tidal Music with Streamlabs OBS, Tidabie Tidal Music Converter provides an excellent solution. This professional tool allows users with even free accounts on the music streaming platform to download playlists without infringing any copyrights and avoiding potential problems associated with streaming protected songs across their channel.
Tidabie Tidal Music Converter is designed to download music and playlists from Tidal to the computer and convert them to MP3, AAC, AIFF, WAV, ALAC, and FLAC formats. Adopting the most cutting-edge techniques, Tidabie can download Tidal songs at 10x speed, preserve 100% original audio quality and keep all metadata in the converted files. With the help of Tidabie Tidal Music Converter, any music hobbyist can easily add any Tidal songs to Streamlabs OBS.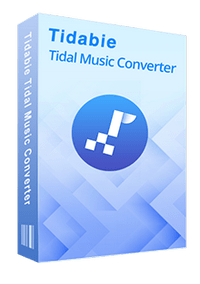 Tidabie Tidal Music Converter
Download Tidal songs, playlists, albums and podcasts.

Convert Tidal tracks to MP3, AAC, WAV, FLAC, ALAC, and AIFF formats.

Keep Hi-Fi audio quality & 10x download speed.

Retain ID3 tags of downloaded songs.

Save Tidal songs to local for offline listening.

Archive downloaded songs by album or artist.

Batch convert any TIDAL playlist or album
STEP 1 Simply start the Tidabie Tidal Music Converter on your Windows PC or Mac. On the main interface of Tidabie, there is an entrance to the embedded Tidal Music web player. Just tap on this "Open Tidal Web Player" button, you'll be redirected to the official Tidal website. Then log into your Tidal account here. All Tidal plans, including Tidal Free, are available for downloading songs via Tidabie.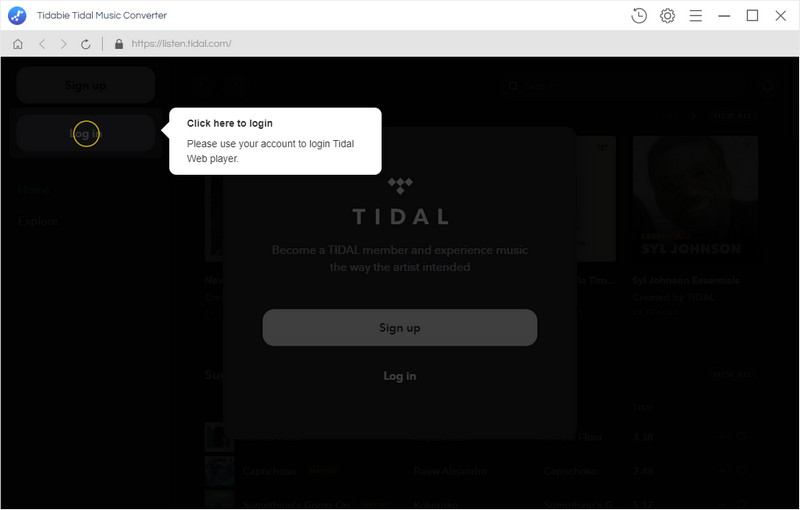 STEP 2 Navigate to the top right, and click the "Settings" button. Here, you can customize the output audio quality and rename the output file/folder. If you are a Tidal HiFi subscriber, you can choose Auto/ALAC/FLAC as output format to download original Tidal HiFi soundtracks. To play TIDAL music on Streamlabs, you need to convert Tidal songs to Streamlabs-compatible formats, such MP3/AAV/WAV.
Output Format: Auto, MP3, AAC, WAV, FLAC, AIFF, ALAC
Bit Rate: 320kbps, 256kbps, 192kbps, 128kbps
Sample Rate: 44.1KHz, 48KHz, 96KHz, 192KHz
Tips: the Bit Rate option is unavailable under Auto/FLAC/ALAC format since Tidabie will only download original sound quality under lossless format.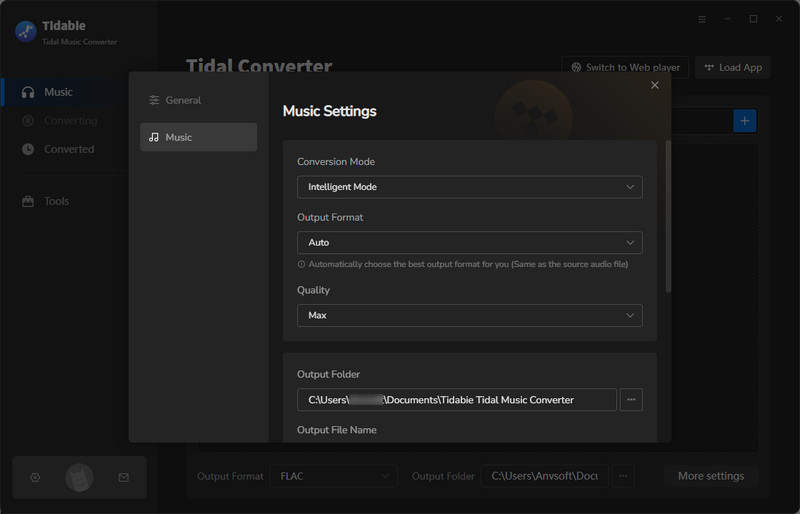 STEP 3 Now open a playlist or album on the built-in Tidal Music web player, and tap the blue Add to list button at the bottom right corner. Tidabie will load the playlists and add them to the convert list.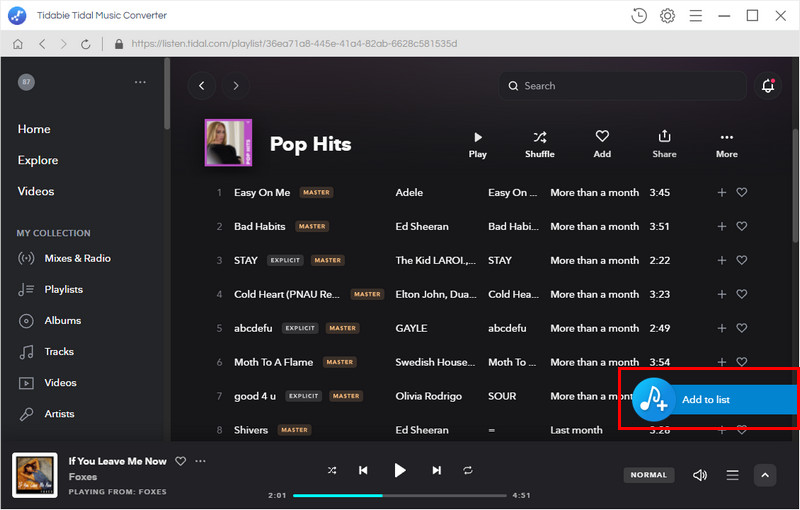 From the convert list, you can selectively choose the songs that you want, then click the Convert Now button to start downloading. Or you can click the Save to list button to add more songs from other albums or playlists.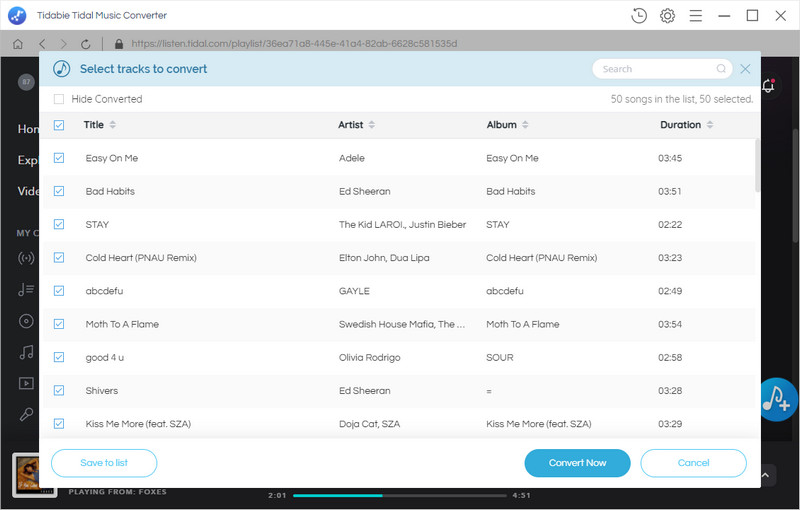 STEP 4 With a stable network connection, Tidable completes the conversion at a rapid speed. Wait patiently until the downloading is finished. Tidabie will decrypt the Tidal tracks and stores them as ordinary local files with the full ID3 tags and original quality kept.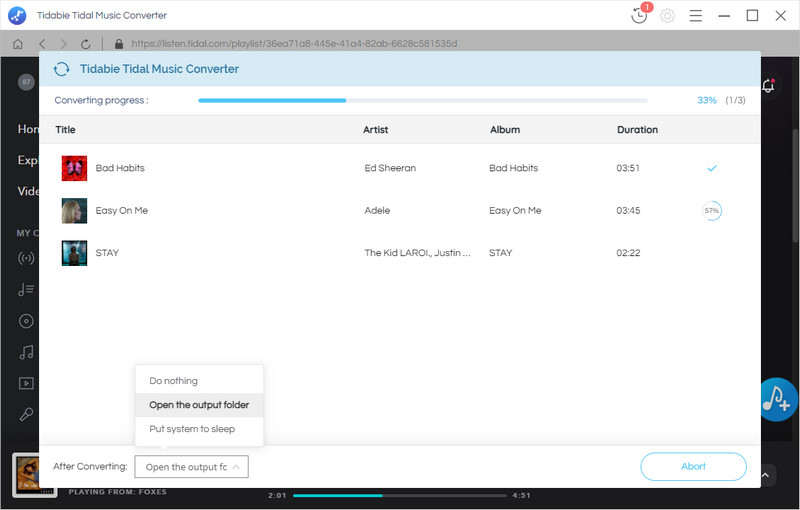 When the conversion is complete, the download folder will pop up automatically. You can also go to History to check all the downloaded Tidal songs. Hit the folder button, it will guide you to the local download folder which saves all converted Tidal tracks.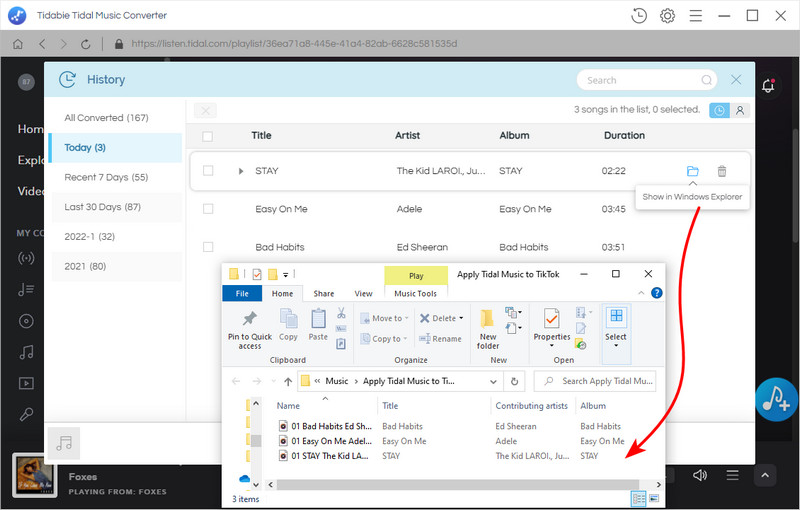 Import Tidal Playlists to Streamlabs OBS
Now, it's time for you to import the downloaded Tidal music to Streamlabs from your local computer.
STEP 1 Open your Streamlabs and select the scene that you would like to add music to.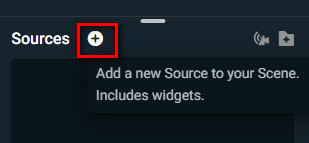 STEP 2 Click on add a new source, and click Media File under Essential Sources. Streamlabs support adding: mp4, ts, mov, flv, avi, mp3, ogg, aac, wav, gif, webm.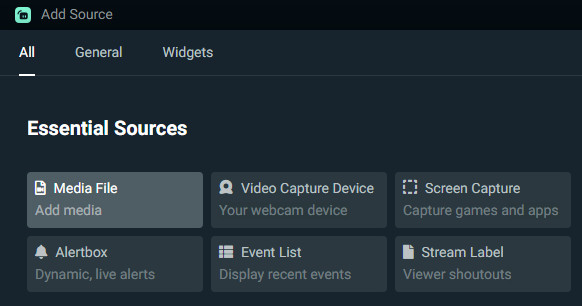 STEP 3 Under Local File, select the downloaded Tidal songs.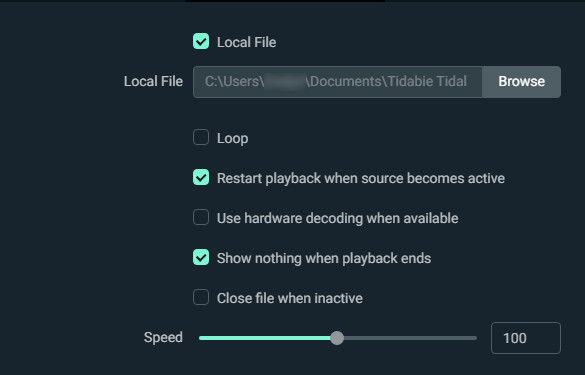 STEP 4 Select 'Loop' to repeat the song and select 'Done.' Now you have successfully added TIDAL songs to Streamlabs OBS for offline listening.
---
Summary
We have just introduced two simple ways to add Tidal music to Streamslabs OBS. You can either directly add Tidal to Streamlabs, or download Tidal music in plain MP3/AAC/WAV format, and then import them to Streamlabs for offline playback. To use Tidal music on Streamlabs, we highly recommend using the Tidabie Tidal Music Converter to download and convert Tidal music to plain MP3/AAC/WAV format. After that, you can add decrypted Tidal music to Streamlabs without copyright issues. With this powerful tool, you can also enjoy TIDAL songs on any compatible device, such as DJ software, MP3 player or smartwatch with HiFi quality.