How to Get Tidal HiFi 3-Month Free Trial
---
Notably, Tidal offers Free, HiFi and HiFi Plus with Master sound quality for audiophiles. With a large library of high-fidelity and high-resolution music, Tidal Music might be the best streaming service for audiophiles. In term of sound quality, you won't put up with the Tidal Free which allows listeners to enjoy the music up to 160 kbps only. However, you can pay £9.99 per month ($9.99, AU$11.99) for Tidal HiFi or £19.99 ($19.99, AU$23.99) for Tidal HiFi Plus to upgrade the sound quality level. But if you think it is expensive to pay for a Tidal plan at the beginning, Tidal actually gives customers 3 months Tidal HiFi free trial. So it's quite a saving across three months. Part 1 in this article will tell you how to be a 3-month free trial user of Tidal HiFi Music.
Still, as long as the free trial time runs out, you can continue the service by paying the monthly fee. Or downgrade your subscription to the Free plan. Further discounts on the standard rates are available for students and families, and in the US, for military and first responders. But we are standing for your long-term consideration. Thus part 2 in this article, we will tell you how to take advantage of Tidal free trial and keep Tidal music forever available even if the Tidal HiFi 3-month free trial expires. So let's look into the details right now.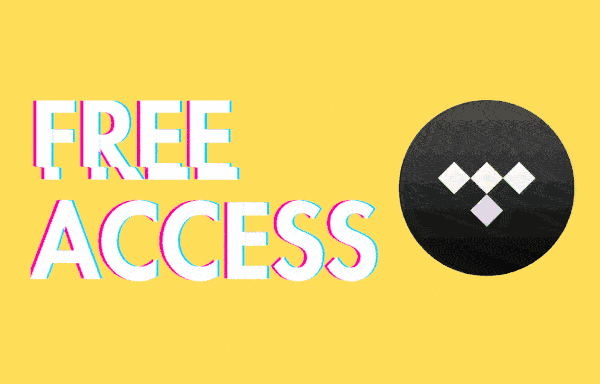 Part 1. How to Get Tidal HiFi 3-Month Free Trial
You can get a 30 days Tidal HiFi free trial by visiting the official website and signing up with a new payment method and email. But only standard HiFi and the superior HiFi Plus plan are given for more 60-day trial for only 3 dollars. Family plan is included for the free trial which allows for up to 5 members to enjoy Tidal Music in the meantime. Follow the steps below to easily get a free use of Tidal Music for 90 days.
STEP 1 Directly go to Tidal Website then you will be guided to the subscription page, where you can find 3 plans you can choose from.
STEP 2 By defualt, you will start a 30-day free trial under a HiFi plan. And you can switch on the option 'Extend Your Trial' which needs an extra pay for 3 dollars.
STEP 3 Choose a specific plan you want and tap 'Continue'.
STEP 4 Sign up with a new email and tap 'Continue'. And then complete the basic information like password, birthday to sign up as a new Tidal user. Upon confirming everything is correct, tap 'Sign up' to continue.
STEP 5 In the last step as instructed, add the requirement of payment by credit card on which Tidal will start to charge you by month when your free trial runs out. Take it easy, you can cancel the subscription at any time.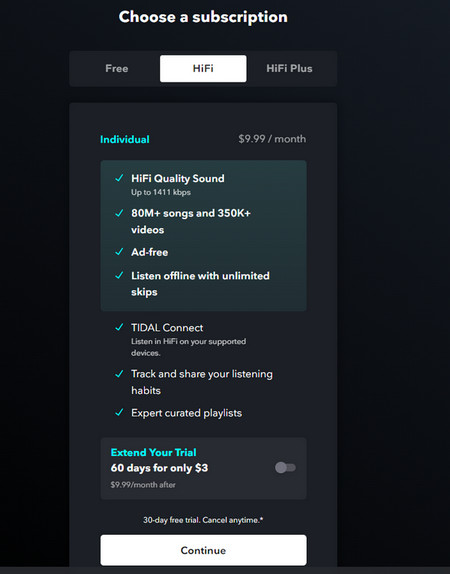 Part 2. Keep Tidal HiFi Music Forever Available After Free Trial Ends
As we mentioned earlier, you will have to be a paid subscriber to enjoy the HiFi sound quality. Therefore you can continue to enjoy Tidal HiFi Music including the download service. Surely, your 'downloaded' Tidal HiFi playlists that you operated on your mobile phone are actually encoded and saved for protection. So they won't be available anymore if the 90-days free trial is used up and you discontinue the payment. Yet, here we are going to tell you how to keep your Tidal HiFi Music playable even if the free trial ends. You can actually decode the Tidal HiFi playlist as common audio files like MP3, and download the songs to computer for a permanent saving during the free trial period. Bur for the assistant to download the Tidal HiFi playlist to a personal place outside of Tidal platforms, you can ask Tidabie Tidal Music Converter for help.
Tidabie Tidal Music Converter works to extract original tracks from Tidal Web Player, convert Tidal playlists and songs to plain audio files, download Tidal Music to a computer for personal use. Superior HiFi audio quality won't be affected after conversion. A combination of batch conversion and 10X conversion speed has been a robust feature of Tidabie Tidal Music Converter. Consequently, if you got such a tool, you can get Tidal Music truly downloaded to computer. And you will keep your Tidal Music forever available even though Tidal free trial subscription ends. You can refer to the steps below to realize a flexible Tidal Music downloading: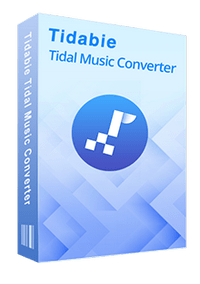 Tidabie Tidal Music Converter
Support Tidal Free and Tidal HiFi users.

Download Tidal music to the computer.

Convert Tidal music to MP3/AAC/WAV/FLAC/AIFF/ALAC.

Keep up to Hi-Fi audio quality.

10X faster speed; Retain ID3 tags after conversion.

Free updates & technical support.
STEP 1

Run Tidabie Tidal Music Converter on Computer

Tidabie Tidal Music Converter is a computer program, safe to use for everyone. To get it, you can click on the download button that we provide above. Be aware that one is for Windows computers. And if you are on a Mac computer, do choose the download button with the Apple icon. And simply get the program downloaded to your computer. And then run it to start.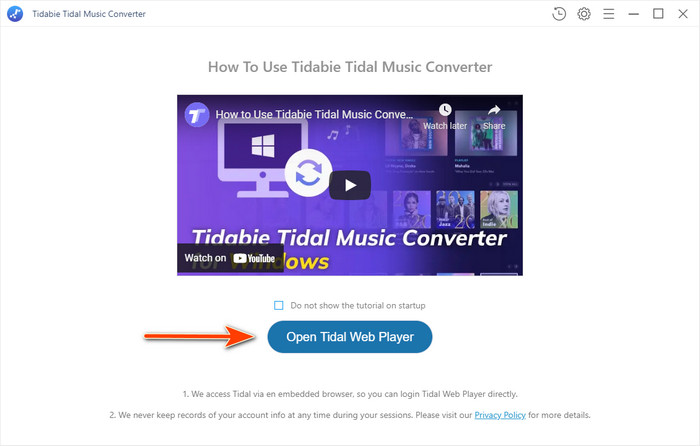 STEP 2

Visit Tidal Web Player on Tidabie

To continue, tap the 'Open Tidal Web Player' noting on the program front page. And go on the Tidal online platform with your Tidal account and password.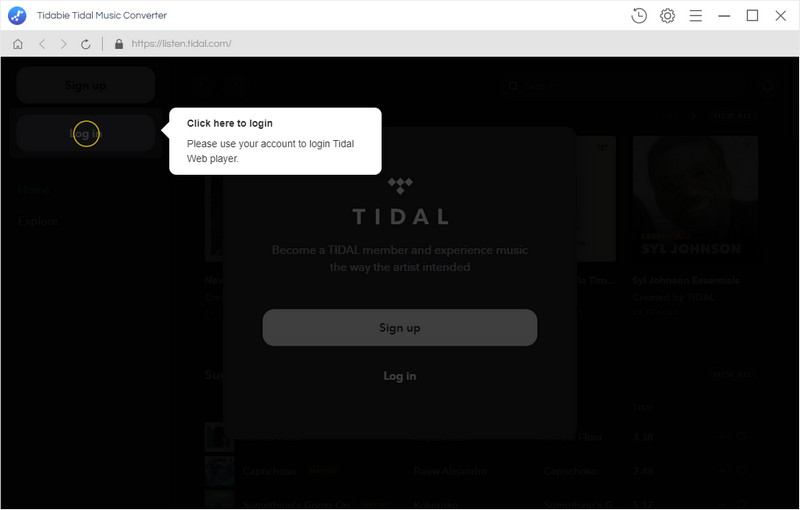 STEP 3

Customize Tidal Music Output Format

Default Settings of Tidabie program will output Tidal music to original AAC 320 kbps. And if you want to export Tidal Music to FLAC HiFi sound quality, you need to change the output settings manually. Going to the Settings menu on the program upper right corner, there are some setting parameters reference:

Output Format: MP3, AAC, FLAC, WAV, ALAC and AIFF

Output Quality: 128kbps, 192kbps, 256kbps, 320kbps

Output Folder: C:\Users\User Name\Documents\Tidabie Tidal Music Converter

Output File Name: Track Number/Title/Artist/Album/Playlist Index

Output Organized: Artist, Album, Artist/Album, Album/Artist

Note: If the output format is set to be 'Auto' option, output sound quality will come out with HiFi level by default.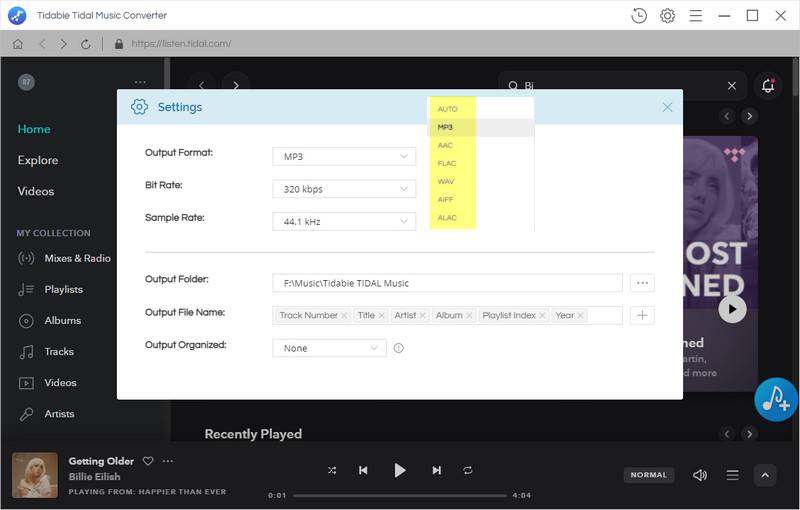 STEP 4

Add Tidal Playlist or Album to Conversion Panel

After the output settings, you can turn back to the music contents. Go into any playlist or album that you want to download. And then tap the 'Add to list' button. Tidabie will re-list the playlist on the conversion panel. You then select the songs by ticking off the box beside the song. At last, perform the conversion task by tapping the 'Convert Now' button.

Support for multiple playlists convert simultaneously ? Yes!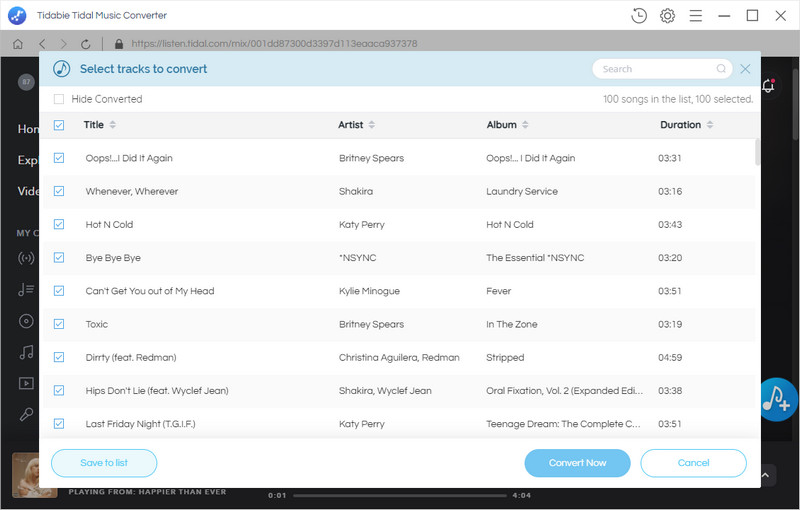 STEP 5

View Converted Tidal Music on Computer Local Storage

As long as the conversion is finished, you can tap the clock icon on the top right corner. You can view all the downloaded Tidal Music. By tapping the folder icon, you can keep track of the music on your computer location. From now on, you can play them offline in your places without audio loss.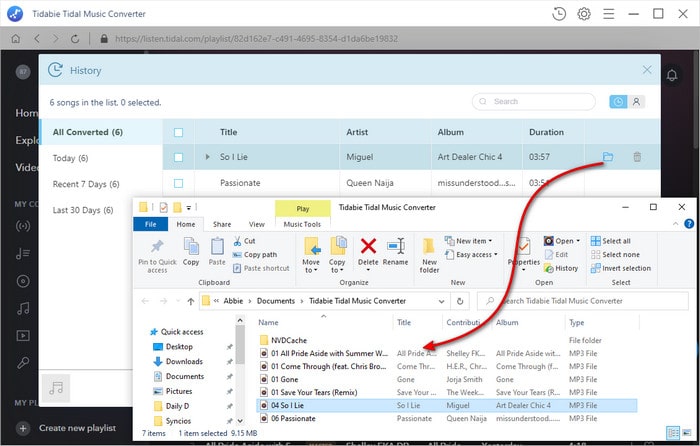 Conclusion
By the way, the principal Album, Artist, Album cover and other ID3 tags information will be completely exported after the playlists are converted to plain audio files on your computer. Tidabie Tidal Music Converter is your perfect option to flawlessly download Tidal Music to your own space. Furthermore, you can transfer the converted Tidal Music to multiple devices that were technically unauthorized by Tidal before. You will find more possibilities only when you get Tidal Music locally downloaded. So, why not give you a Tidabie trial now?