How to Import Tidal Music to CapCut as BGM
---
CapCut is a popular video editing app that allows you to create and edit videos with powerful features such as adding filters, effects, and music. If you're a fan of Tidal music and enjoy creating videos with CapCut, you may be wondering how to combine your favorite tracks from Tidal with the editing capabilities of CapCut. While CapCut provides a wide range of built-in music options, it does not offer a Tidal music support. Fortunately, there is a workaround you can try to import Tidal music to CapCut for BGM using and create stunning videos with your favorite tunes. Let's explore these options in more detail.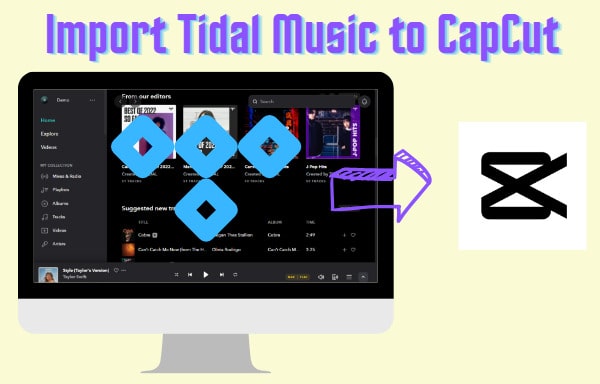 ---
Tidal, though it allows the subscribers to download music on the mobile end for offline listening, does not allow you to get the music files, not to mention to use its music as video background music. CapCut, on the other hand, does not have built-in Tidal Music support. It seems impossible to use Tidal music on CapCut. But fear not, that's why this guide is here.
Tidabie Tidal Music Converter is well developed by an experienced team to solve all the Tidal troubles. This program applies the most cutting-edge algorithm to help you extract music files from Tidal and save Tidal tunes to local Windows PC and Mac storage. Meanwhile, it uses decryption technology to remove DRM from Tidal music and convert the songs to six plain audio formats like MP3 and FLAC, making Tidal music common music files. The ability to preserve audio quality is what Tidabie is proud of, which means Tidal HiFi and HiRes qualities get lossless retained during the conversion, as well as the ID3 tags. With the help of Tidabie, you are capable of importing Tidal Music to CapCut as BGM on your computers and smartphones.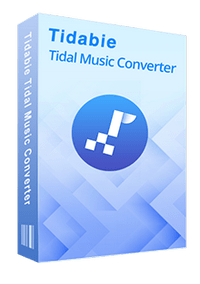 Tidabie Tidal Music Converter
Download Tidal songs/albums/playlists/podcasts locally.

Convert Tidal tracks to MP3/AAC/WAV/FLAC/AIFF/ALAC.

Preserve Tidal Hi-Res/CD audio quality and full ID3 tags.

Run at 10x speed & batch download Tidal playlists.

Sort Tidal music files by playlist, album, artist, etc.

Offer tools of Format Converter, Tag Edit, etc. & save lyrics.

Enjoy Tidal music offline on devices and programs.
STEP 1 Setup Tidabie and Choose an Audio Entrance
Click to open Tidabie on your computer and choose an audio entrance on the primary interface. If you choose the app source, you should have a TIDAL application and you can download Tidal HiFi and HiRes music, while you select the web player source, Tidabie works with the embedded Tidal web player and you can save Tidal HiFi music at up to 10x faster speed. Pick an entrance as you wish and ensure your Tidal account is logged in.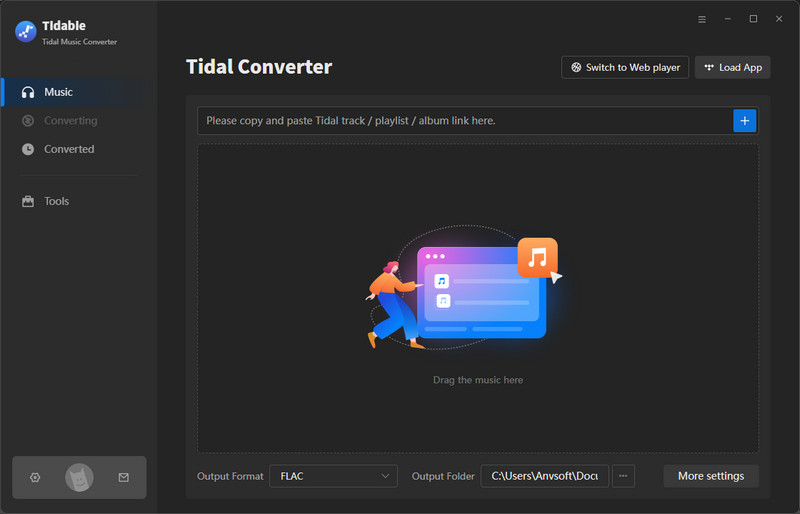 STEP 2 Personalize Output Settings
Move your cursor to the "Settings" tab, and choose an output format from MP3, WAV, AIFF, AAC, ALAC, and FLAC, designate an output path to store Tidal music files, rename the files with the provided options, and select a way to organize the output files. Change other output settings as you like.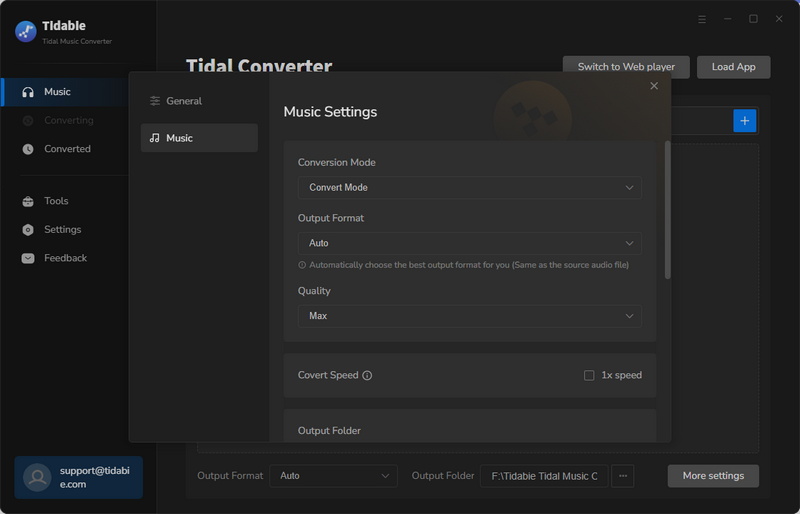 STEP 3 Pick Tidal Music to Download
Download from TIDAL App: Navigate to your target Tidal song, playlist, album, artist, or podcast, and drag and drop it to Tidabie for parsing. Alternatively, click on the three dots and select Share > Copy link, then paste the link to Tidabie.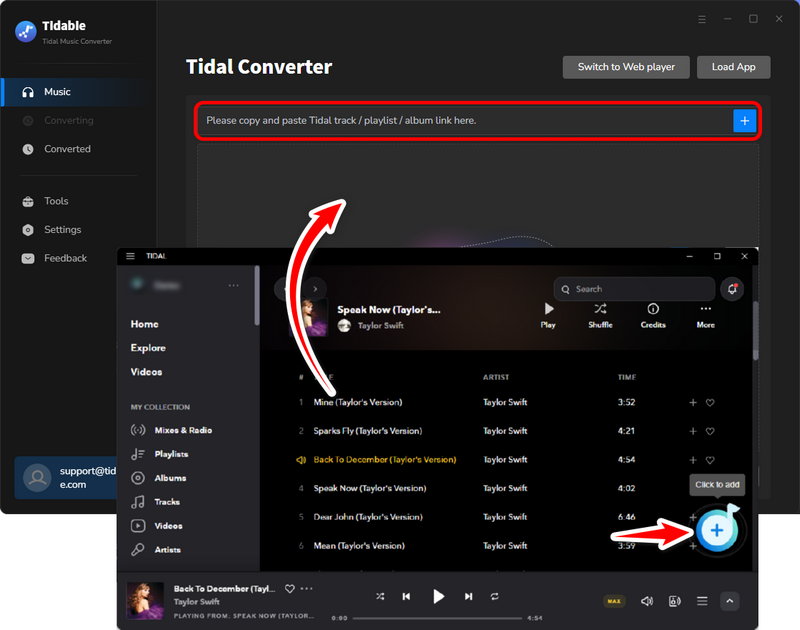 Download from Tidal Web Player: Go through the Tidal library and open your target music, move your sight to the lower right corner and hit the blue "+" icon.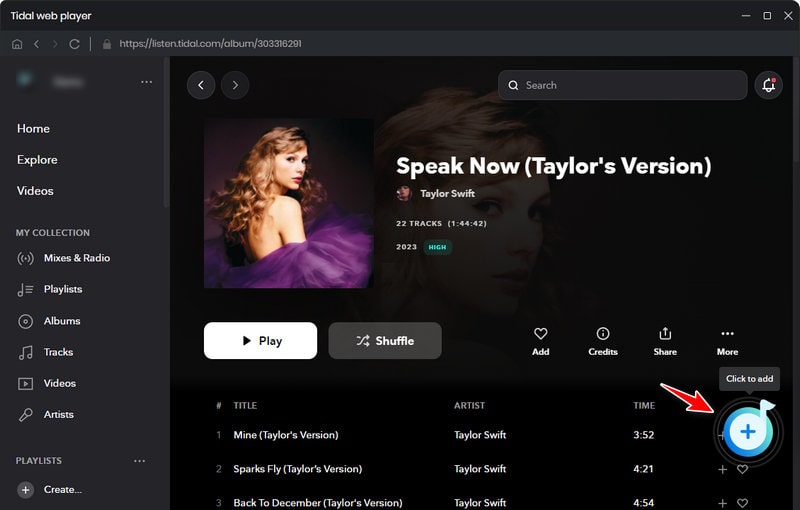 Tidal music is then read by Tidabie and displayed on a popup, where you can see all the items are checked. If you are not going to download all of them, deselect all and pick the specific tracks. Next, click on "Add" to confirm. In case of multiple playlists or albums to add, repeat this step to add them to the task list.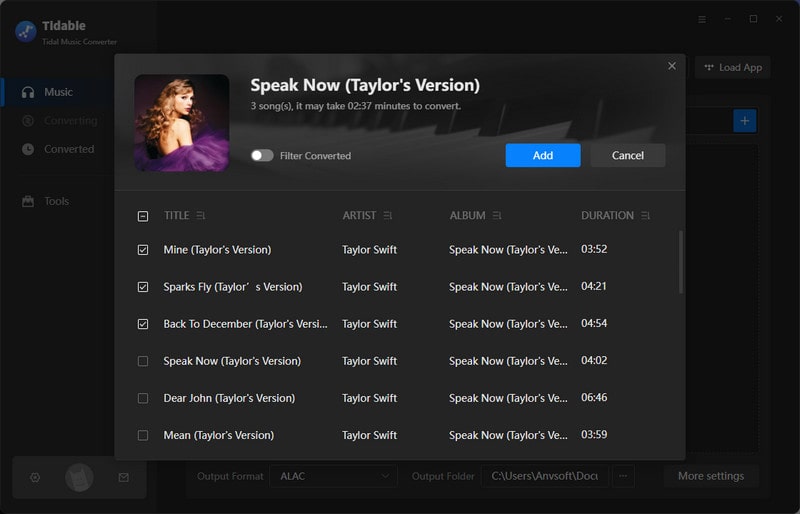 STEP 4 Convert Tidal Music to Common Audio Files
After adding the songs, click on "Convert" to download Tidal music at once. Tidabie will process the songs at a fast speed, extract Tidal music files from the Tidal library, and convert them to common audio files. Once done, you can open the output folder to check the downloaded Tidal music files.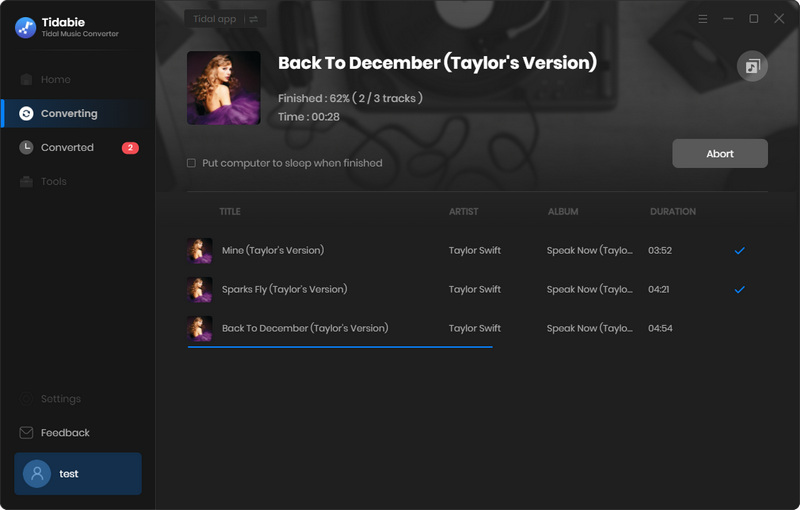 ---
With Tidal music downloaded to your local folder, you own the files in a real sense and don't need to worry about your Tidal music subscription. In this part, we will show how to import Tidal music to CapCut and use it as BGM on desktop and mobile. Let's take a look.
Part 2-1. Import Tidal Music to CapCut on Windows/Mac Desktop
STEP 1 Run CapCut on your computer, and open or create a new project.
STEP 2 Move to the top left corner and select "Media".
STEP 3 Click on the "+ Import" section to open your Tidal music folder.
STEP 4 Select the Tidal song you want to use and confirm to add it. You can also directly drag and drop it.
STEP 5 Drag the song to the CapCut timeline to use Tidal music as your CapCut video background music.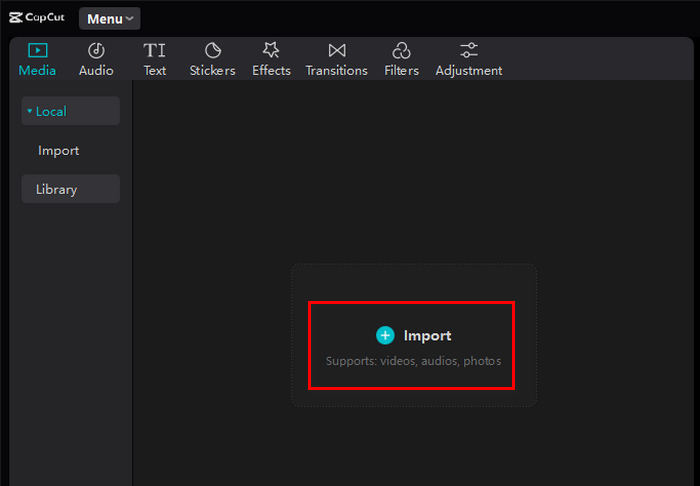 Part 2-2. Import Tidal Music to CapCut on Android/iOS Mobile
STEP 1 Transfer the downloaded Tidal music files to your smartphone via USB.
>> You may need to transfer Tidal music to an Android Phone/iPhone.
STEP 2 Open the CapCut app on your phone, and tap to create a new project or add a video.
STEP 3 Tap on "Audio" in the bottom bar and get a new screen.
STEP 4 Select "From device" under the folder tab, which will list the audio files on your phone storage.
STEP 5 Scroll down to find a Tidal song and confirm with the plus "+" icon. Tidal music will be added to your project and you can edit the audio now.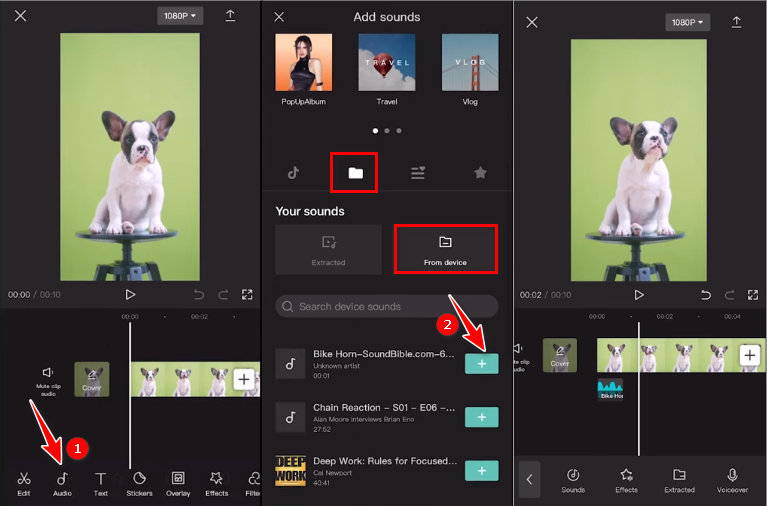 ---
Summary
By following the steps outlined above, you can easily import your favorite Tidal music to CapCut and use Tidal tunes as BGM to enhance your video editing experience. Remember to download the Tidal tracks onto your device with the powerful Tidabie Tidal Music Converter, and transfer them to CapCut for seamless integration. With the ability to customize your videos with personalized music choices, you can elevate your creative projects to new heights. Enjoy the process and have fun exploring the endless possibilities of creating stunning videos with the perfect soundtrack!