Share Tidal Music to Others without Family Plan
---
If you are with a big family or your friends are the same Tidal fans, it could have helped you cut down the budget by signing up to the Tidal Family Plan in the past. This allows you to add extra people to your account, but for half the normal cost. Yet, people are still looking for a best alternative way to Family plan, for the fact that streaming music services are raising prices of family plan. So for them, Family Plan is not at the present time. Therefore, we are here coming up with a brilliant idea to share Tidal Music to others without Family Plan. If you and your friends want to cut down costs, you can simply download all the music to a local path, thus upload to a free sharing place like OneDrive, which won't cost your money at all, neither will limits be posed on the number of sharing people. And this way will need only an individual Tidal account and a Tidal Music Converter. At the end of the article, we give you a video tutorial, thus you can clearly learn the skills.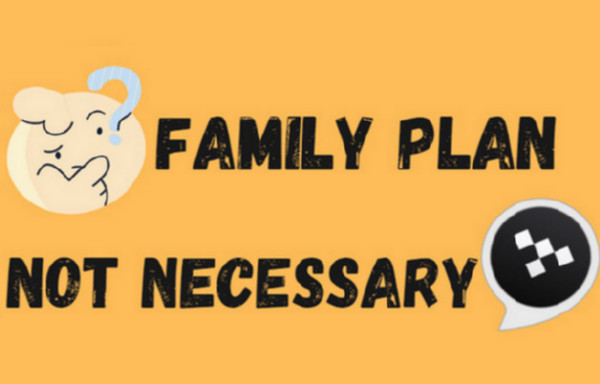 To make it clear, you just need a Tidal Music Converter to help download Tidal Music to offline storing. We pick up Tidabie Tidal Music Converter to be the one. It can simply get Tidal Music downloaded from online to offline, saving Tidal Music to computer local path without any audio quality loss. It is provided various output formats including MP3/AAC/WAV/FLAC/AIFF/ALAC for user based on their needs. A large number of downloading will be benefited from the 10 plus conversion speed, thus you will spend less time waiting for the process. Anyhow, Tidabie Tidal Music Converter is a perfect alternative to a Family plan. Tidabie Tidal Music Converter enables you to share Tidal Music with your surroundings at will even you have no Family plan. You can refer to some significant features: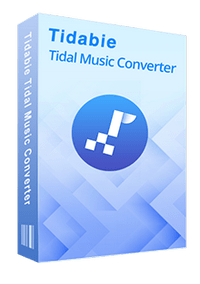 Tidabie Tidal Music Converter
Support Tidal Free and Tidal HiFi users.

Download Tidal Music to the computer.

Convert Tidal Music to MP3/AAC/WAV/FLAC/AIFF.

Keep up to Hi-Fi audio quality.

10X faster speed; Retain ID3 tags after conversion.

Free updates & technical support.
STEP 1

Run Tidabie Tidal Music Converter

Well, you can download one Tidabie Tidal Music Converter to your computer from the official website. And then run it to start. Here you need to pay attention to the Windows and Mac version, depending on your computer. All the preparatory work has been completed, you can run Tidabie Tidal Music Converter on your computer.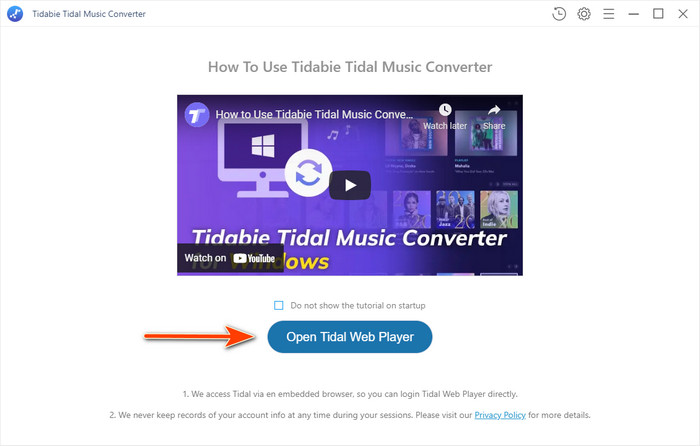 STEP 2

Visit Tidal Web Player within Tidabie

You can enter into Tidal Web Player on Tidabie. So click the notice on the front page and follow the tips to login with your Tidal account. Any individual account is accepted to log in and for the conversion in the next step.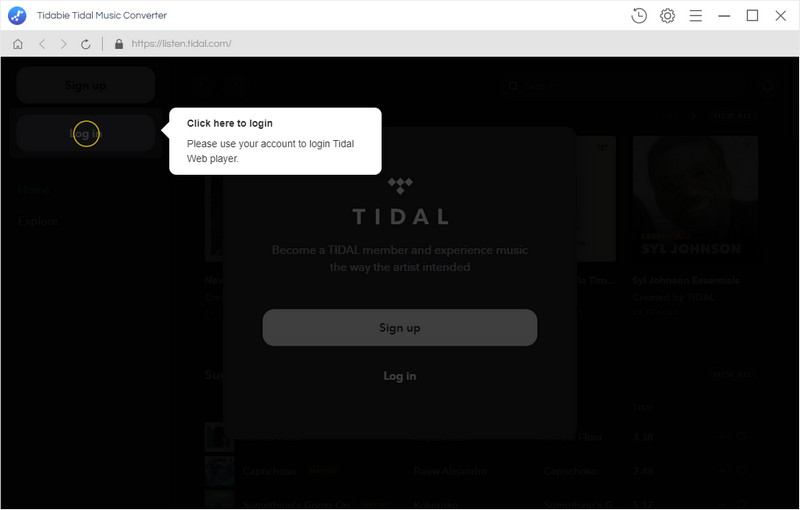 STEP 3

Set the Parameter Values in the Settings.

On the Settings, you will need to set some parameter values which will apply to the Tidal Music after conversion.

Output Format: MP3, AAC, ALAC, FLAC, WAV and AIFF

Output Quality:128kbps, 192kbps, 256kbps, 320kbps (FLAC/WAV/AIFF is default set as HiFi quality)

Output Folder: Create a path on the computer to store the audio file after conversion.

Output File Name: Track Number/Title/Artist/Album/Playlist Index

Output Organized: Artist, Album, Artist/Album, Album/Artist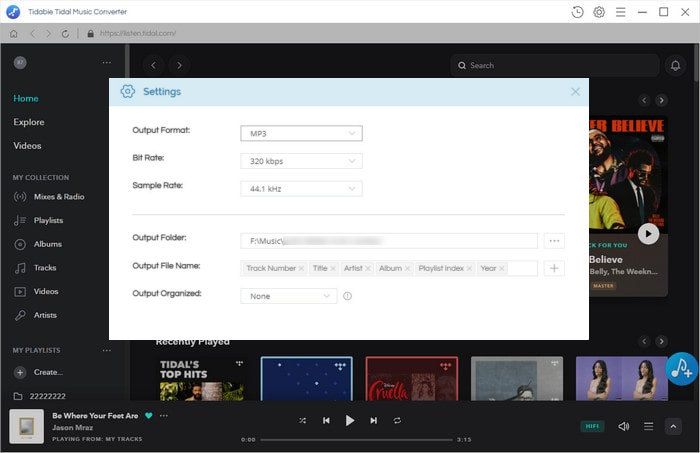 STEP 4

Choose Tidal Playlist to Convert

Now, it is time to tell Tidabie which songs or playlist you want to convert and save for offline. Browse to any playlist and click on the Add to list button at the right bottom, Tidabie will read the playlist songs for you to select. You then just select the songs in batch or individually, and finally click on Convert Now instruction. And the conversion will start right now.

Support for multiple playlists convert simultaneously ? Yes!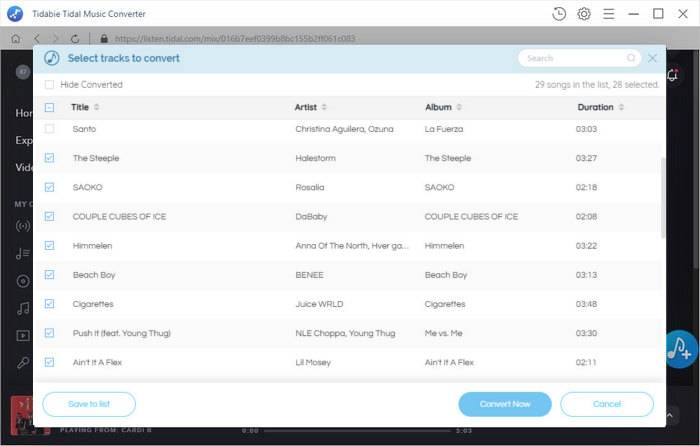 STEP 5

Free Open Downloaded Tidal Music to Family and Friends

When all Tidal Music is successfully downloaded, you can find them out on the History column. And by clicking on the Folder icon, you can reach out computer's local path, where it is the downloaded Tidal Music saved in.

Here is the point. Now you just make a copy of the songs to a sharing place like OneDrive or a USB flash, which your friends or family members are easily attainable, you all will be able to listen to the music at the lowest cost.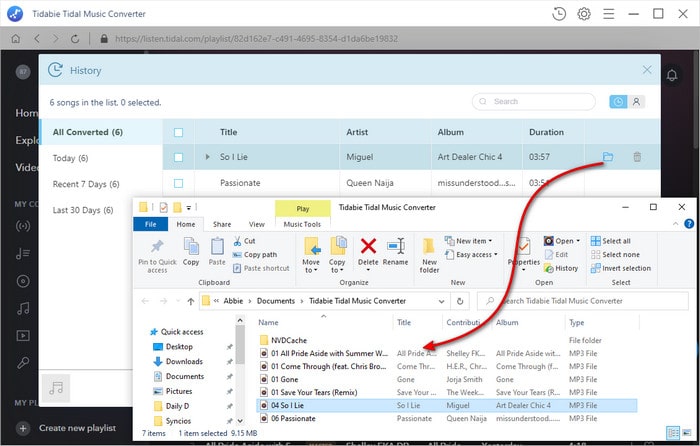 Conclusion
By downloading Tidal Music to your computer local storage, you will listen to the music at your convenience. Just pay for one single subscription of Tidal plan, and get the music downloaded to your computer path, you can share Tidal music to anyone you want, not necessary requiring for a Family plan. You should know that Tidabie Tidal Music Converter makes everything come true. Get one right now, and you will find more amazing benefits.