Simplest Way to Add Tidal Music to Final Cut Pro
---
The absence of well-matched background music will not make an attractive video. The selection of the proper melody contributes to a half-successful start for creating an enjoyable and absorbing video.
Final Cut Pro is skilled at editing videos with its innovative technology. Users choose this app for its precise operation interface and great video production. However, when speaking of the built-in music library, you can only find some sound effects.
Streaming music like Tidal has fared well these years. If Tidal music is attainable when using Final Cut Pro you will not be discouraged from video creating due to a lack of proper background music. Here comes our topic, how do you add Tidal songs to Final Cut Pro for use without restrictions? If you are questioning the same thing, join us for the best solution.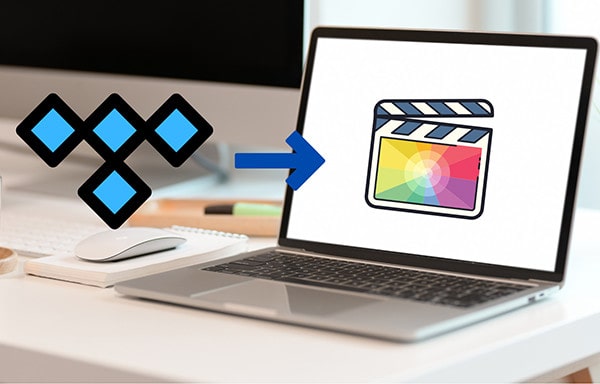 Part 1. Can I Add Tidal Songs to Final Cut Pro?
Some reasons may cause the failure to add music to Final Cut Pro.
1. The audio file formats are not accepted by Final Cut Pro. You should check if the songs are in AAC, AIFF, BWF, CAF, MP3, MP4, and WAV formats.
2. The songs you want to use are protected files. They are not available unless you decrypt them.
Tidal Music supports streaming online and offline downloading whilst the activity should be strictly confined within the Tidal Music app or web player. All tracks on Tidal happen to be protected files that could not be used with other programs.
To overcome the obstacles, the conversion of the Tidal songs should be enforced before jumping into any further use. Converting songs, albums, playlists, and other audio files from Tidal to unencrypted files supported by Final Cut Pro is the only option we have now. After the conversion, you can import the Tidal songs to any program for use conveniently, including Final Cut Pro. Let's skip to the next part and see how it works.
---
Part 2. Convert Tidal Songs to Files Supported by Final Cut Pro
If you figure out where the Tidal downloads are stored on your mobile phones and then transfer them to your Mac for use with Final Cut Pro, you may be fully disappointed. Despite Tidal caching songs offline for paid users, the cached songs are useless without Tidal. However, you don't have to be tense about the awkward situation since the best remedy comes.
No foolish gimmicks, only professional tactics provided by Tidabie Tidal Music Converter. Tidabie permits every Tidal user to download songs from Tidal Music, irrespective of whether you are a free user or a paid subscriber.
Tidabie extends the usage of the Tidal Music tracks by converting them to unprotected MP3, AAC, WAV, FLAC, AIFF, and ALAC formats, lest you are failed to use them with programs like Final Cut Pro. Moreover, it conducts an optimum conversion with the lossless quality and full ID3 tags preserved.
After the success of the conversion, we can run the video editing in Final Cut Pro smoothly. And this time, any Tidal track can be used as the background melody.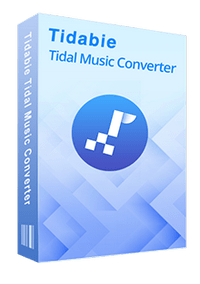 Tidabie Tidal Music Converter
Download music with all types of Tidal plans, including Tidal Free.

Downloaded Tidal songs, albums, and playlists are well compatible with kinds of devices and players.

Convert Tidal tracks to MP3, AAC, WAV, FLAC, AIFF, and ALAC format.

Batch download multiple Tidal Music playlists.

Download songs with HiFi audio quality and ID3 tags.

No need to install Tidal Music app.

Free updates & technical support.
Step 1: Run Tidabie Tidal Music Converter
Followed by the installation of Tidabie Tidal Music Converter, initiate the built-in Tidal Music web player via the "Open Tidal Web Player" button. When required to log in, enter the account information of Tidal Free, Tidal Hi-Fi, or Tidal HiFi Plus. All Tidal plans are feasible to download Tidal songs via Tidabie.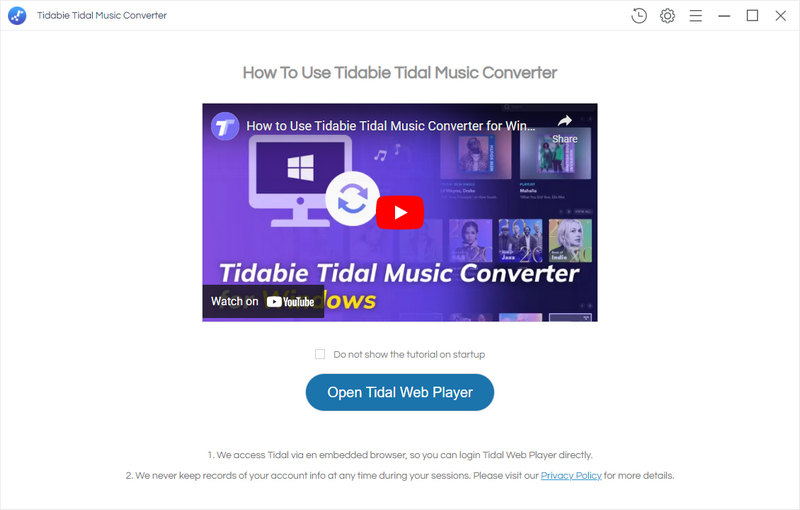 Step 2: Set up the Preferred Output Parameters
In the top-right corner, click on the "settings" button. A setting window appears soon after. You are allowed to change the output settings according to your need, especially the output format.
Set "None" in the Output Organized setting will be helpful when you want to save all songs in the same folder.
‼ NOTE Check the supported formats by Final Cut Pro: AAC, AIFF, BWF, CAF, MP3, MP4, and WAV.
🍥 Output Format: AUTO, MP3, AAC, WAV, FLAC, AIFF, ALAC
🍥 Bit Rate: 320kbps, 256kbps, 192kbps, 128kbps
🍥 Sample Rate: 44.1KHz, 48KHz, 96KHz, 192KHz
🍥 Output File Name: Track Number, Title, Artist, Album, Playlist Index, Year
🍥 Output Organized (way): None, Artist, Album, Artist/Album, Album/Artist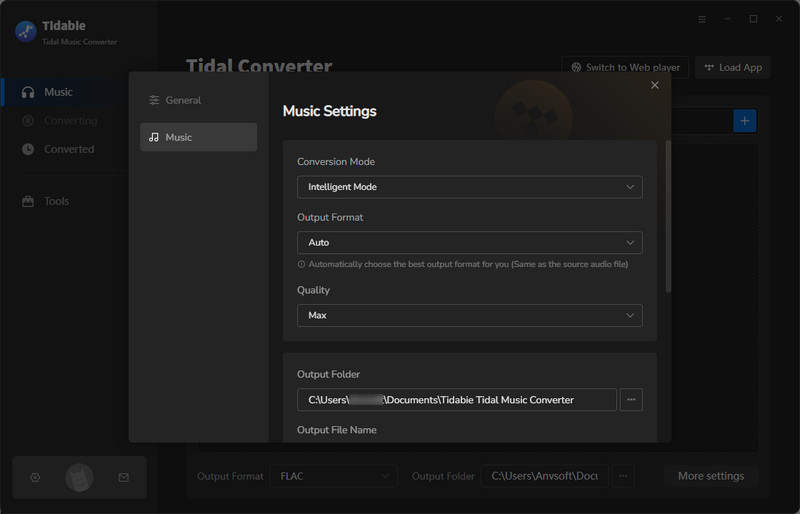 Step 3: Converting Tidal Music to Unencrypted Files
When streaming online via the built-in Tidal Music web player, nothing is different. But Tidabie enables music downloading and converting. Click on the "Add to list" when opening a preferred album or playlist. Select songs you need then click on the "Convert Now" button to conduct an immediate conversion.
For users who want to download songs from other playlists at one time, opt for the "Save to list" option.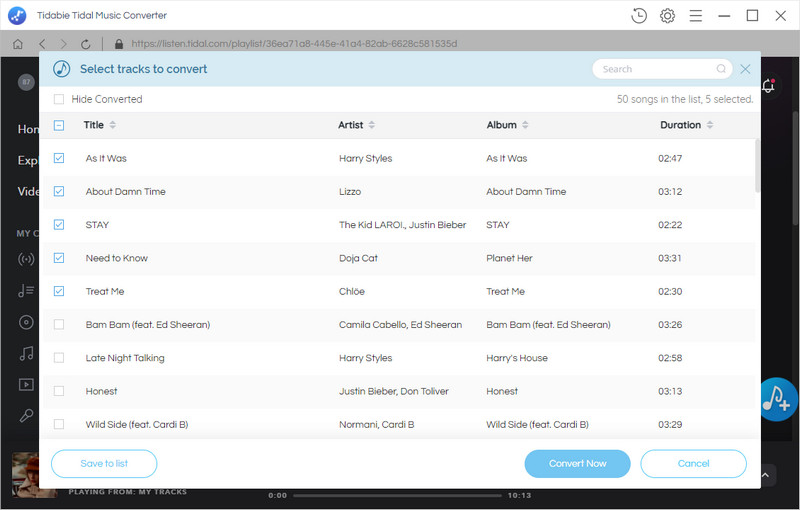 Step 4: Check the Downloaded Tidal Songs
Tidabie decrypts the Tidal tracks and stores them as ordinary local files with the full ID3 tags and original quality kept soon after. You can navigate to the output folder to find them on your local computer. Then downloaded Tidal songs can be transferred to Final Cut Pro without restrictions right now.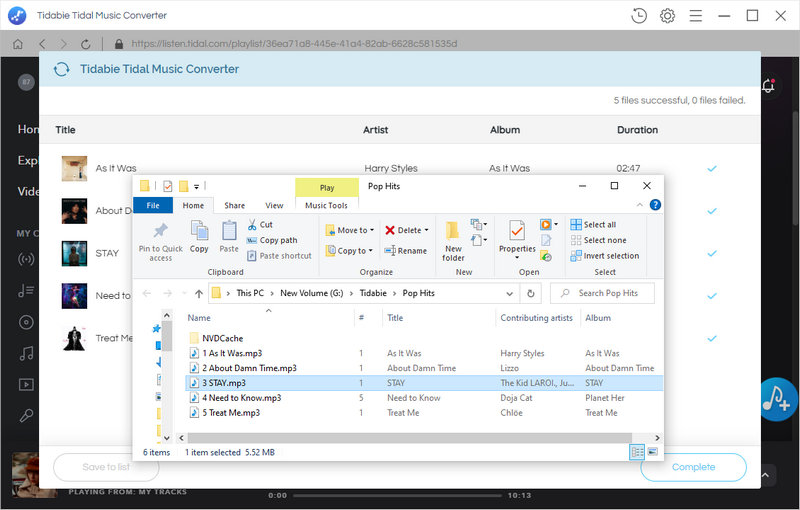 ---
Part 3. Add Tidal Songs to Final Cut Pro for Use
Now, let's go through the final part to add the downloaded Tidal songs to Final Cut Pro.
Step 1: Launch Final Cut Pro, go to the top-left corner of the Final Cut Pro window and click the "Photos, Videos, and Audio" button. Then go to Window > Go To > Photos, Videos, and Audio (or press Shift-Command-1) to open the Photos and Audio sidebar.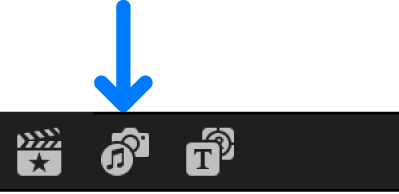 Step 2: You can simply drag the Tidal songs from the local folder to the working area. Or click "Music" to browse your local music files. (If you're using macOS Mojave 10.14, you should click "iTunes". Then your local music library will show up.) Here navigate to the converted Tidal songs and add the wanted track to Final Cut Pro.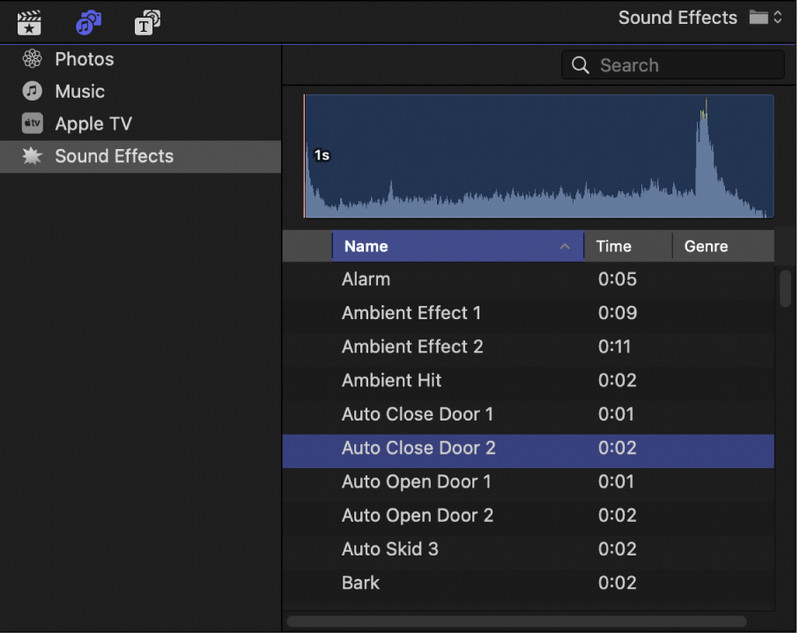 ---
Regularly recap on this post. Removing the encrypted formats of the Tidal songs is a critical step for further use. Tidabie is deemed responsible for adding the Tidal songs to Final Cut Pro as it performs a perfect conversion. Have a free trial now to make it work.